Helping B2B Service Businesses Scale With Automation
We love helping clients implement better marketing and sales automation strategies so they can save more time, make more money and build a scaleable business.
Some of our amazing clients…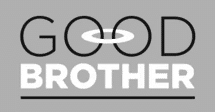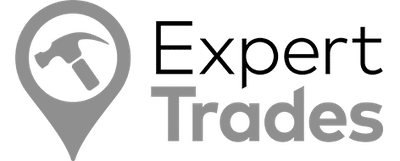 Your strategic automation partner for business improvement
Our clients trust us to become a key partner in helping them grow their business. We do this by working collaboratively to design and build automated marketing, sales and business processes using Ontraport and other third party integrations.
From Consultation
Understanding the problems you are trying to solve with automation and designing the best solutions.
To Implementation
Building  and testing the solutions within Ontraport and other systems with full documentation included.
Reliable processes that deliver results fast
As we specialise in providing a handful of core services, we've been able to build reliable processes that will give you clarity over exactly how we can help you achieve your goals faster.
CLEARLY DEFINED PROJECT PLANS
We plan and map out all projects to give you a clear path and timeline to success.
EFFICIENT IMPLEMENTATION
Our expert team of automation builders implement projects fast.
What we do
With a long background in marketing and sales, we specialise in building email marketing automation, sales process design and CRM setup that can be supplemented with custom integrations with your other software. If you need a scaleable marketing and sales process for the future of your business, we can help.
EMAIL MARKETING CAMPAIGNS
Email marketing for B2B service businesses is all about providing value, trust and staying top of mind for when the time is right for your prospects to make an appointment with your sales team. We specialise in building these types of nurture campaigns that turn leads into appointments and sales. Find out more.
CUSTOM CRM SETUP
If you've got a sales team that needs a clear process to manage their pipeline and stay on top of follow up with leads and prospects, you need a well designed CRM. Sprinkle in some automation and your sales team will be able to save countless hours every week and spend more time selling. Find out more.
ONTRAPORT CONSULTING
Are you using Ontraports powerful features but you're stuck on how to move forward on building out the automation system of your dreams? You'll benefit from a 1 hour consulting session with founder of Tribecto, Sam Wilcox. Get clarity on how to move forward with Ontraport and achieve your goals faster. Find out more.
CUSTOM BUILT API INTEGRATIONS
Got multiple software systems that house different parts of your business? Integrating your systems so that they can share data with each other is one of the best ways to improve business efficiency, saving you time and money. We can help you build mindblowing automations with these types of integrations. Find out more.
Looking to implement automated systems to help you build a more effective business? Let's talk!
Testimonials
Some kind words from clients about the projects we've worked on together.
"A big thank you for all your work, delivered quickly, to budget, and with the minimum of fuss. We are very pleased with what you've produced for our business."
"Working with Tribecto has been a real pleasure. The whole team here feels safe knowing that the most important component of our business is being handled by people with good work ethics, and commitment.  We look forward to the next projects to come."
"The experience of working with Tribecto was above excellent. Client service was amazing and look forward to working with you in the near future!"
Tools, tools and more tools!
We're software freaks that have worked with many different tools and platforms to help out clients achieve their unique goals.
Got a funky tool that you're unsure how to integrate and automate? Let us take a look and we'll see if we can get you moving in the right direction.
Some more our amazing clients we've worked with…

Ready to talk about your project yet? C'mon we don't bite! Unless you want us to?