LOOKING FOR A CERTIFIED ONTRAPORT CONSULTANT THAT WILL HELP YOU UNLOCK THE FULL POTENTIAL OF YOUR ONTRAPORT ACCOUNT?
Are you struggling to get fast results with Ontraport?
When you're running a business, making the most out of every dollar that you invest is paramount. That's why it kills me to say that 80% Ontraport users that I've ever met are only using around 20% of the system's capability.
Don't be one of those business owners.
I'm working with ambitious entrepreneurs to help them achieve multiple business goals through marketing, sales and business process automation.
If you're feeling like you could be getting more out of Ontraport, let's talk about it.
Hey there! I'm Sam.
Ontraport Certified Consultant and founder of Tribecto.
My goal is simple. To help entrepreneurs achieve growth by utilizing marketing, sales and business automation strategies, implemented with Ontraport.
I'm one of the handful of active UK based Ontraport Certified Consultants that works with businesses across the globe.
With a proven background in sales, marketing, and business automation, get in touch today and together we'll solve your Ontraport problems!
Migration & Setup
New to Ontraport or moving from a different system? I can help you make the process as painless as possible by accurately planning and implementing your migration and/or setup efficiently.
Sales Automation
Is your sales pipeline leaking opportunites? Sales process automation is my speciality. Together we'll map and build a process that saves you time, keeps your prospects engaged and increases your bottom line.
Marketing Automation
Boosting your conversion rates by implementing automated marketing strategies and processes. From simple lead capture funnels to comprehensive nurture sequences, I can build it all.
Management
Ongoing Ontraport account management is often necessary to keep your account clean, tidy and up to date. Monitoring campaigns and spotting opportunities is also a key part of process optimisation.
Integrations
Having multiple software systems that need to communicate with each other needn't be a headache. Ontraport has an evergrowing list of integrations and making them work together can be a game changer for your business.
Ontraport Training
If ongoing training and coaching is what your team need to make sure you business gets the most out of Ontraport, you're in the right place. I can create short training courses or train your team live.
What Tribecto Clients Are Saying…
"Working with Tribecto has been a real pleasure for our business, The whole team here feels safe knowing that the most important component of our business is being handled by people with good work ethics, and commitment. Tribecto has gone above and beyond our expectations, and we look forward to the next projects to come. Thank you."
"Sam. A big thank you for all your work, delivered quickly, to budget, and with the minimum of fuss. Linda & I are both very pleased with what you've produced."
"The experience of working with Tribecto was above excellent. Client service was amazing and look forward to working with you in the near future!"
Finally, See A Clear Path To Your Sales & Marketing Goals
Ontraport's powerful campaign builder makes automating business processes simple, clear and goal driven. I'll do a full review of your current systems, talk you through any pitfalls, and come up with clear plan to automate your sales and marketing efforts for the future. Once built, I'll setup quick and easy reports in Ontraport so that you can check how your business is progressing day to day at the click of a button!
Latest Ontraport Tutorials
Looking to brush up on your Ontraport skills? Head over to the Tribecto Automations YouTube channel to check out my Ontraport tutorial videos. I'm covering the basics, quick tips, sales automation and everything in between. Be sure to subscribe to keep up to date with all of the latest videos!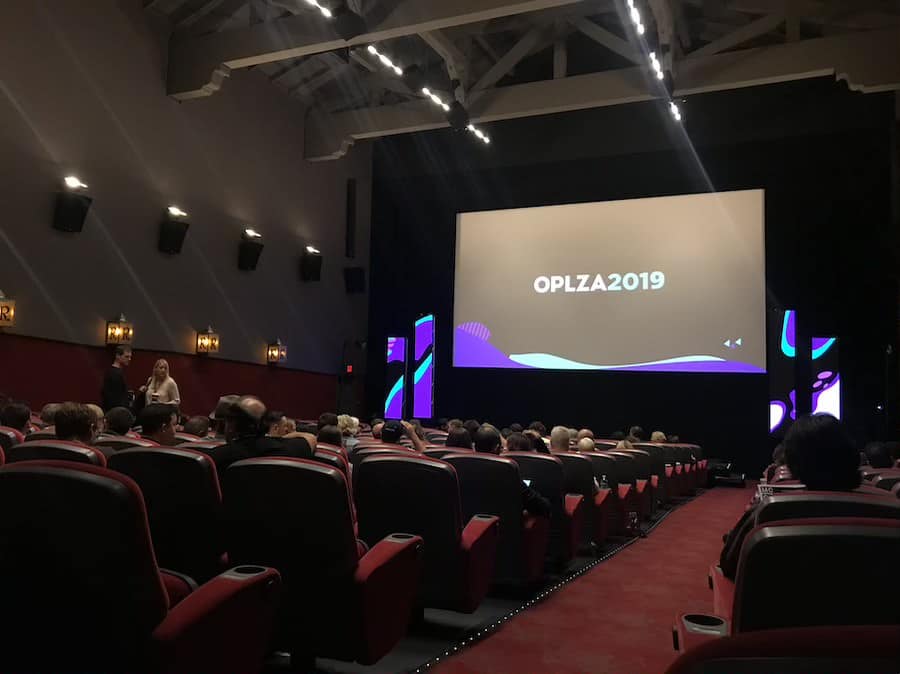 Santa Barbara is a beautiful place with filled with friendly people and lots of sun. It's also the home of our favourite software platform, Ontraport. Being an Ontraport Consultant that is based in the UK, heading to SB for Ontraport's annual conference is quite the...