Custom VOIP call log integration with Ontraport and Aircall 
Client Details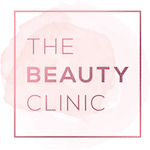 Company: The Beauty Clinic
Client Type: Med Spa
Project Type: Custom Integration
Website: Beauty Clinic
The Goal
The team at The Beauty Clinic make a lot of outbound calls and take a lot of inbound calls to from leads and patients looking to schedule, rearrange or cancel appointments.
Their goal was to have a phone system integrated with their all in one marketing and CRM platform with the ability to keep a log of all calls outbound and inbound.
These call logs would also need to be attached to their related patient record in the database so that the team can easily see the last time a patient made contact via phone.
The Build
With any custom integration it's important to dive into the capabilities of each platform and what can be achieved with their open API. We decided on Aircall to use for the VOIP system as it has a great Google Chrome extension that enables 1 click dial functionality from within Ontraport. This is a huge win for speed.
As we wanted to log calls in Ontraport and store specific data like call length, outcome, call comments and call recording URL – we build out Call Logs as a custom object in Ontraport.
The final piece of the puzzle was to build out the integration using Zapier. This involved using Aircall's "Call Ended" event as a trigger to then push the call data into our external call log database in Google Sheets and then push the data in to Ontraport to create a call log and attach that call log to the relevant patient record. 
The Results
After building this custom Ontraport and Aircall integration, the team are able to rely on the system to automatically record and store data on all calls made, inbound and outbound. This has many benefits for the business:
UP TO DATE CALL ACTIVITY DATA TO MAKE BETTER DECISIONS & IMPROVE REPORTING
ALL CALL RECORDINGS EASILY ACCESSIBLE FOR TRAINING & QUALITY CONTROL
TEAM ABLE TO SEE A TIMELINE OF INCOMING & OUTGOING PHONE COMMUNICATIONS
Need a custom integration to link systems in your business? Let's talk about it!