Self Serve SaaS Products & Team Training with Mike Bandar from Waybook.com
Mike Bandar – www.waybook.com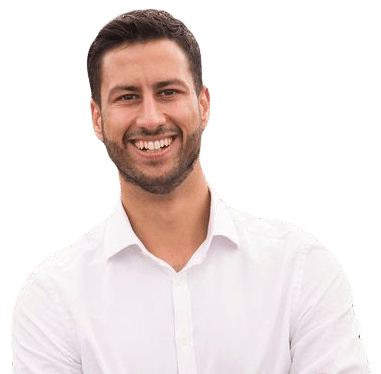 Name: Mike Bandar
LinkedIn Profile: https://uk.linkedin.com/in/mikebandar
Company Name: Waybook
Company Website: www.waybook.com
Short Bio:
Mike Bandar is an award winning UK based entrepreneur. A Founding Partner of Turn Partners, the startup studio focused on the acquisition, turnaround or creation of digital businesses.
Through Turn Partners, Mike co-founded Hopper HQ the Instagram planning and scheduling tool, working with thousands of influencers, brands and agencies around the world.
On today's episode, we're talking with Mike Bandar of waybook.com. A software tool that is built for medium to large size teams that need to create consistent processes around onboarding and training team members.
We cover topics related to running a SaaS business, building a hands off sales process, time to value metrics and much more.
If you enjoy the episode, please take 10 seconds to leave a review on Apple Podcasts or like, share and follow with your favourite pod catcher!
Mike's LinkedIn: https://uk.linkedin.com/in/mikebandar
Waybook Website:  www.waybook.com
Sam Wilcox:
Thanks for coming on the show, Mike. Obviously, me and you met a couple of weeks ago because I had an interest in what you guys do at Waybook, which is one of your companies. But yeah, for the listeners of the show, why don't you give everybody a bit of a heads up on yourself, a little bit about your backgrounds, and then talk about the businesses that you run. Then we'll kind of jump into some more like the salesy stuff afterwards.
Mike Bandar:
Sure. That sounds good. Well, I'll keep it brief because I'm sure we'll pull on lots of these things as we're going through. As you said, the business that we spoke about initially is Waybook.com. Waybook is an onboarding and training tool for small to medium-sized businesses. It's essentially a tool that helps businesses document all of their knowledge, their systems, their processes, their know-how; essentially getting their business out of their brain, but then ultimately doing it in a way that enables them to have that content of really high impactful training, onboarding, and reference material, ultimately just to keep people on the same page.
Sam Wilcox:
Yeah. I think one of the things I really liked about it when I saw it, because we got introduced by a mutual friend of ours. One of the things that resonated with me about it, as somebody who builds sales processes, let's say, and does a lot of documentation for our clients. If you compare what it does to something like Google docs, because everybody creates all their documentation in Google docs, pretty much right? That causes a lot of problems because you don't know who's read it. If you try to onboard team members and you're trying to track their progress through training and stuff, it's very difficult to do that with just Google documentation, right?
Mike Bandar:
Yeah. It's really tough. 
Sam Wilcox:
And clunky to use as well, isn't it, let's face it?
Mike Bandar:
Well, I'm sure we've all been in that. Well, I mean, yeah, it's probably one of the best free tools we've ever got access to.
Sam Wilcox:
That's true.
Mike Bandar:
But it's good as almost like a Word alternative, right? It's not fit for purpose, as well as everything you said in terms of you don't know who's read it where you often don't know where they are. I still don't understand how to manage good Google docs. But also you don't know what is the most up-to-date. Before we built Waybook and really got into the process and systematizing everything.
We run other businesses, and actually, Waybook was built to support the growth of those businesses. We ended up having documents in Drive and everywhere else. That was kind of like a sales process, master, sales prices updated. Sales processes updated, Sales processes updated 2020, and sales process outdated. Actually, just knowing where to look and knowing if something has been updated and that you should look at it again, it's just impossible.
So yeah, Waybook is a tool that basically manages that knowledge, and empowers teams as well as gets. It allows us founders to focus on adding the most amount of value we can be enjoying what we do.
Sam Wilcox:
I think that's the kind of key thing, as well, is if you're trying to grow your team, trying to scale your business by growing your team, that the way that Waybook plays into that is massive for tracking. The tracking thing is the key thing for me. I keep banging on it.
Mike Bandar:
But also, I mean, I forget how big your team is now, but as you're growing your team you want to have that relationship with everyone, right? But as you get 20, 30, 40, 50, you're not able to give that same introduction, that same energy, that same kind of level of crossover. It keeps that consistent. As well as,  and this is a positive, although it can be seen as a negative thing. it just removes all of those repetitive questions.
Do you know, sometimes when you spend your whole day answering the same question, where is this, how do you do that? What's that? People don't want it to be asking those questions. By actually removing those repetitive questions, actually getting out of the detail and knowing that there is consistency in its place is where a lot of the value comes in terms of keeping growth and efficiency.
Sam Wilcox:
I just thought, actually, it's a really good parallel in terms of. So one of the things that we always talk about to our clients is creating a consistent customer journey with the sales process. When somebody comes into your business as a lead, you want them to move through the same process every time, because you're able to then pinpoint where the process is potentially broken.
But you also know that everybody's had a consistent experience rather than somebody going through and one customer getting a different experience to another because the process has been dealt with differently by different people.
In the same way, Waybook does that, but for your own team members, right? It's bringing your team members, as you onboard and you scale, through a consistent experience. You know that everybody's been through the same thing, right, rather than you telling a team member about a certain way to do something on one day. Then six months down the line, you bring on another batch of people and then, potentially, you tell them something slightly different, and everybody's got a little bit of a different idea.
Mike Bandar:
Yeah, and it changes. It changes, all right, so it's making sure and allowing them… Look, we've all faced this, but perhaps before COVID. Do you know where you were, you're at an event, and actually, you've asked someone's name multiple times. Then you get to the point where you're like, I forgot that person's name. I cannot ask them again.
This happens the same with our team, right? A lot of the time our teams know they should know information, but just don't have it in front of their mind. Then they get past the point of being able to ask those questions. You just lose consistency because you don't have that kind of refreshed knowledge. So actually, it's almost quite empowering being able to always have access to that most updated piece of information for. As you said, consistency is key across a lot of it.
Sam Wilcox:
Yeah, it's like a source of truth for all of your team documentation.
Mike Bandar:
Yeah, absolutely.
Sam Wilcox:
What about your other business though? Because I know, obviously, you've got another business or businesses you mentioned. I only know of one of the businesses that you run, which is Hopper HQ. Do you want to give a quick heads up in terms of what that does and how?
Mike Bandar:
Sure. It fits in a little bit more holistically than what it might seem. Actually, the main company is called Term Partners and Term Partners is a startup studio focusing on either acquisition or turnaround of digital businesses. Within the Term Partners, we actually have a dating business, which is a different story. It's actually the UK's largest dating for older women and younger men, called Toy Boy Warehouse.
Sam Wilcox:
Wow, there you go!
Mike Bandar:
A random business, but it's very fast.
Sam Wilcox:
That sounds interesting.
Mike Bandar:
It is interesting. Then we also have another company called Hopper HQ, and this is the planning and scheduling tool for social media. That one launched in 2015. It operates in about 80 countries. We've got teams in a few different places. That really works with thousands of agencies, influencers, brand managers across the world to basically streamline and empower them to have amazing consistent social media presence.
So the threads that run through this are enabling people to do their job amazingly, enabling consistency in the output of the business. Also, just empowering people to have the tools and knowledge that they have on their fingertips. That's what we love to do as a team.
Sam Wilcox:
Right, right. I suppose, as a comparative, in terms of what Hopper HQ is, you might hate me saying this, but it's kind of like a Hoot suite or something like that type of thing, right.
Mike Bandar:
No, absolutely. Everyone has their slightly different play, and we focus really on ease of use. So if you're looking in any review sites, yes, there's some features we might not have in terms of very specific types. But actually. What we do to help you do everything you need to do with efficiency. We're also very visual first. When we started in 2015, we were primarily with Instagram for quite a few years. So actually, instead of growing up from then actually systems like that, we've always been about products – social, which actually has played to our benefit.
Sam Wilcox:
Achieve this. Iterations that you may have been through. How do you move people through a pipeline and all that kind of stuff?
Mike Bandar:
Sure. Let's talk about Waybook. Actually a lot of what we've put in two Waybook is what we've proved to be successful, and our knowledge pulls in from Hopper HQ, so we'll flip between the two.
Sam Wilcox:
Okay, cool. Yeah.
Mike Bandar:
I mean really, the core part of Waybook is separating and just to kind of set the scene, we're largely a self-serve, as a tool. We're not enterprise. A customer can come on. They can Google about SOPs, about processes, about onboarding training, and come across us in any form if we've done a good job. Then, actually, they can start a trial and they can kick off straight away. The aim that we have is, without talking to us, if they don't want to talk to us, that they can actually streamline and get the efficiency from this all immediately. Which actually means –
Sam Wilcox:
So, self-serve kind of Saas signup process, right?
Mike Bandar:
Exactly.
Sam Wilcox:
A free trial is the mechanism there, right? Is that correct?
Mike Bandar:
That's right. Yeah, that's right, and actually that's worked. That works really well for Hopper, and that's what we pulled a lot of our insight and knowledge in for, into Waybook. But one thing we have noticed is, actually, the variety of applications that our target customers for Waybook have is much wider than what you would have for Hopper HQ. So Hopper HQ-
Sam Wilcox:
Sorry, what do you mean?
Mike Bandar:
Hopper HQ, you come on because you want to plan, schedule and analyze your social media. So, actually, you might have a different type of content or different approach, a different strategy, but your utilization of the tool is largely the same. You put in posts, you create posts, you create a schedule, you create timings. There's noted variance in best time to post for your kind of accounts and things like that. But ultimately, you're planning, you're creating, you're scheduling, you're posting, and you're analyzing.
Whereas with Waybook… So actually, it's really easy to make that self-serve model because we have a fantastic docs. We have live chat ON all the time, but we have amazing docs. We have webinars. We have a lot of content to guide people through. It's really easy to build a user interface that enables people to say, next up, I want to click here. I want to put in this content and I want to do this, and take them through the process.
Mike Bandar:
With Waybook, the utilization is much more complex in its breadth. We have people joining us because they have a new joiner. So they want to put all of their documents in and then onboard one new team member. We have people where people are leaving and they're trying to store that knowledge. We have people that are just at absolute capacity. They need to just brain dump their business down to free up their time in their head space to focus on exploring new areas, rather than just churning the same thinking and the same thoughts.
Actually, they're different things, different kinds of values, but the utilization is largely the same. But actually, you can apply that to sales processes, marketing processes, HR policies. You can apply that to manufacturing policies. We have farms, we have agencies, we have all sorts. So being able to guide someone through to say, "Okay, this is the right sort of content that you need to create to go into it is" is really difficult.
Sometimes people need a slightly higher level of assistance, guidance, and conversation because you almost need to have some view of what you want, what efficiencies you want to achieve in your business.
Sam Wilcox:
And what they're trying to get out of it, as well. It sounds like the potential desired results are different, right, and how you would move somebody through the sales process, and how you would communicate with them during time. When they're trying to make a buying decision, it's going to be different based on what their desired outcomes are, right? So-
Mike Bandar:
Totally.
Sam Wilcox:
Maybe you haven't cracked this yet, which is absolutely fine, but how does that play out in the sales process right now? I suppose traditionally, in my head, the way that we would crack that nut is we need to think about the different types of ideal customers, the different segments that you would have. And then figure out how we can qualify those people as soon as possible during the sales process, right? Is that something that you've got in the sales process right now? Is that something you guys are thinking about?
Mike Bandar:
It's something we're working towards, but it's kind of a chicken and egg with this, right? Actually, we want that defined focus, but actually, having that defined focus, your marketing that brings people in still brings in a lot of other people that are amazing use cases for Waybook that are actually…
So if you become more specific and you say, Okay look, we have a lot of estate agents using Waybook, and we have a lot of branding agencies. If we were to say branding agency, SOPs, that's our vertical, we will still get estate agent signing up. So actually, we can focus down and qualify down maybe on the size of business. We target people between 20 and 200 people, and that's the sweet spot for us.
We focus largely on people who have remote at the heart or multi-location, which is obviously everyone at the moment, but maybe not forever. We focus largely on people who have a growing team because that's where the value is a lot. So we do have ways of qualifying, but actually, the main solution that we're finding towards this is just simplifying those steps to value.
What everybody is trying to do is they're trying to become more efficient and become organized. Quite often, when people get to the point of searching for Waybook or anything that we represent, they've decided that they want to reformat, reorganize and restructure their business. So in their head, it's months long to do that, but actually we have then said, in order for you to get the value of that, what are the building blocks? What are the first steps you need to do that?
Well, you don't need to document everything. Just document the things you do most often, or the core steps to value within your businesses. That can be one subject with a couple of documents and a few steps, and then just invite one team member. Instantly you'll have efficiency as a result of doing that, documents and then delegating that one thing. Then, actually, that gives you, firstly, the time to do more, but actually the motivation to say, okay, here is how we continue to formalize it.
Sam Wilcox:
It sounds to me one of the things that you've gleaned from your sales process, potentially with Hopper and you're moving over to Waybook now, is this whole time to value metric, right, which sounds like… Is that something you're consciously trying to shorten in terms of the time to value during this free trial period? I suppose, is that the purpose of the free trial? It's like, yeah, get the people and get them to see the value as fast as possible, and then at that point-
Mike Bandar:
Yeah, totally.
Sam Wilcox:
It's that they're sold on the product, right? That's kind of like your methodology of sale, right?
Mike Bandar:
Absolutely. In Hopper, it's, get in, connect an account, create a post and schedule it. Actually, once you've done that once and you've removed that, you're in and you're getting the value. So that's fine, and people do that within the first half an hour. In fact, we've had some people that sign up at 10 o'clock and by midday they've scheduled their whole social media calendar for two years. It's just ridiculous how simple that might be.
Within Waybook, the milestones, or cool pieces of value are creating a subject, creating a document, creating a step. This is basically a very basic structure, put in some, maybe three steps of information, and inviting one other person to do that. Actually we guide people through that, and one thing-
Sam Wilcox:
A little bit more considered that, isn't it, I would say? A little bit more of a considered action to get people to hit those milestones, rather than the Hopper one. Because I imagine the Hopper one is well, it's obvious this is what I'm here to do. Whereas with the Waybook situation, I suppose maybe there's a little bit more guidance and education needed from you guys to actually get them to that milestone as fast as possible, right?
Mike Bandar:
Absolutely. The other core consideration here is that you will have a social media manager, a marketing director or someone in the marketing team that's responsible for social media signing up, testing out and executing. For larger clients, you get some people testing it and then actually they talk about it and they decide on the tool.
Within Waybook that it will naturally touch a lot more people in an organization. So actually, the buying cycle is naturally going to be a little bit longer. So yes, they might get to that value, but there's other players that they need to get bought into it. So quite often, we'll have somebody test out the tool. They'll see, it's good. Then they'll get on a demo with their manager or the director or anyone in HR, or whoever's responsible for HR or ops.
Then we'll go through that process with them. We'll show them what the world could be, what their business could be. But we've shortened that by actually, now when you're signing up for your Waybook, you just click the size of the organization. We've put a templated structure of what docs could be within your Waybook. So actually, instantly you have everything there.
The best way to build this Waybook that we found and we actually saw people doing this rather than us telling people, is they put a structure in, and then they say okay, cool, our HR exec, or our social media person is now going to own the social media docs. So they just type them in and say, "Can you just bullet point everything you do?"
So actually, they've spread the load between people. A lot of people have found that it's almost therapeutic for people to write down what they do and how they do it, because as soon as there's on paper they can iterate it and they can change it. So actually, that's been a little way that we've naturally seen people getting other people involved to get to that value, but it also naturally gets more buy-in as well.
Sam Wilcox:
Yeah, that's a really good example, actually, isn't it? Because, like you say, the implementation of Waybook is further reaching from a business perspective than Hopper, as an example.
Mike Bandar:
Yeah, for sure.
Sam Wilcox:
Yeah, because it's not like a single team's tool. It's for business tool, right, so getting that buy in is super, super helpful. I'm thinking about that. Because that's one of the things that I remember when I first started the business and we were building out sales processes and stuff for our clients, one of the things that we really struggled with, and this is why we now lean on you guys for Waybook, actually, is part of the reasons anyway.
Is that, we would go ahead and build sales processes because a business owner would approach us and they would say, "Look, we need to really systemize what we're doing. Everyone's a bit all over the place. I want everything to be automated, all these communications to go out." So we'd go in and we build it, and we'd hand it back over to the business owner. But they hadn't, they hadn't got the buy-in that was needed from the sales team, right?
So then the business owner is like, "Right, well, we've now got this new way of doing stuff." And generally sales reps, I'm going to do the Cardinal sin and just generalize everybody here, but they don't like change too much, right." That's one of the things that we really struggled with at first, which led us to the realization that, okay, well, we can build these sales processes for our clients. But it's more than that because we actually have to do some change management here as well, which is to make sure that the sales team has bought in before we try and launch this new process.
Make sure that stuff's documented so that they can figure it out in their own time when they need to. That's kind of what's led us to the path of speaking with you guys about Waybooks. It's interesting because that whole change management piece and buy-in from the team is something I think is overlooked during the sales process quite a lot, if you know what I mean.
Mike Bandar:
It totally is. Actually look, even if you manage to land a sale of any sort of product like this, you probably won't get a recur. You probably, you probably won't get retention on that customer if people aren't bought in, partly because they're going to resent it if they feel like it's been pushed on them. But also it only exists to be valuable for them. In your line of work you put these sales processes in to make these salespeople more effective, and incentivizes on the more sales they make.
So it should be this kind of collaborative perspective from day one. Of course, this changes, right? We spoke to one of our customers earlier on today. They have retail, and actually, one of the key things for them is they just want to make sure every time they launch a new product line in their shops, they want the consistent message going across to everyone on all of their retail floors.
They don't necessarily want the information back from retail. They want to put that information in and just know that they can see everyone complete it, everyone answering the questions and quizzes and whatever else, that everyone's equipped with that knowledge. In that scenario, you might not want that heavier consultative sale, but you do want that to be head of retail, or head of product to actually have that conversation.
Sam Wilcox:
Right. Yeah, because there's a process change essentially, right?
Mike Bandar:
Yeah, this is all post-test.
Sam Wilcox:
We're now approaching training and documentation this way, and you need people's buy in for that. Awesome man. Well, thanks for the insights today. I think that was really interesting.
Mike Bandar:
No worries.
Sam Wilcox:
One of the things that we like to do on the show, we like to talk about software and what tools you use. If you've got any recommendations for people to check out, because everybody loves software at the end of the day. It's always a sexy subject, right? So obviously, go and check out Waybook and Hopper HQ. If there's anything else that-
Mike Bandar:
No, they're the only two. That's the only two I'd recommend.
Sam Wilcox:
That's it. It's all you need.
Mike Bandar:
And maybe Toyboy Warehouse for your dating needs as well. Well, yeah, of course, I mean, from a systems process knowledge like Waybook, we've had the good fortune. A lot of people use their products, right, within the business. But because we have another team, another business using the other products, there's always that light separation. So it's really nice just to see that value firsthand. The other one-
Sam Wilcox:
Oh, actually, I'm interested. Sorry to interrupt. What do you use as a CRM, I think is maybe a more poignant question?
Mike Bandar:
No, we don't actually, because we have Intercom as our customer service kind of process, so we use that a bit as a CRM. Some of our outbound stuff is done on Pipedrive, but we're not fully, fully embedded into Pipedrive. Yeah, we're quite big on analytics, but remember, because we're largely self-serve, we haven't gone too deep into the CRM.
Sam Wilcox:
Yeah, and I think Intercom is really good for that stuff as well, right?
Mike Bandar:
It's phenomenal.
Sam Wilcox:
I mean Intercom is like the industry standard customer journey tool for Saas products, right? It's something that you can implement within the app, obviously on the website, and you can manage that customer journey. If you're trying to make your sales process self-serve, which obviously you are, then generally, that tends to be least one of the best tools to look at, right? So it makes sense.
Mike Bandar:
Yeah. The other thing we use is, because actually, we're trying to make it self-serve, but only to make it easier. People are able to just book on a demo at any time, and we also have process experts. It's a really dumb one and a silly one, but we use Calendly for all of our diary bookings.
Sam Wilcox:
Yeah, a big Calendly fan. I use Calendy as well.
Mike Bandar:
Yeah, it makes such a difference. It's such a tiny little thing. It makes such a difference. Mixed Panel we use for analytics, which is really good for our in-app analytics. The personal one that I love, and the team are going to laugh that I'm talking about, is Superhuman for emails. I don't know if you use it or have come across it.
Sam Wilcox:
I heard of Superhuman. I've not used it, but my understanding is that it's for anybody that lives in their inbox, that gets a lot of emails, it's supposed to shave tenths of seconds off your email management, right? Is that correct?
Mike Bandar:
I suppose, yeah.
Sam Wilcox:
What do you like about it? What is it you like so much about because I hear that people who are committed to it really love it, right?
Mike Bandar:
Yeah. I don't think there's been a day, I've used it for years now. I don't think there's been a day that it hasn't saved at least half an hour of my time. I use it as my to do. I'll schedule emails. I'll bring things back at appropriate times. Because we're running multiple businesses, I time box my time as much as possible.
So actually, it's Wednesdays today, so Wednesday I'm going to be doing more Waybook stuff. So if something comes in on a Tuesday night, when I'm deep into something with Hopper, then I'll just schedule that for tomorrow morning and it will come back.
Mike Bandar:
It helps you triage your inbox really quickly so you can just clear the noise super quick and then get back into stuff. Yeah, there's loads of little things. I love it. You're right, it saves tenths of seconds off.
Sam Wilcox:
You mentioned Lemlist as well, I think, just passing there. Is that something that you use?
Mike Bandar:
Yeah, Lemlist for email outreach and follow ups.
Sam Wilcox:
Yeah, so Lemlist, for anybody that doesn't know, is a personalized email outreach tool, right. I think I would probably class it as something along those lines, kind of like a Mail Shake type system which plugs into your personal email. You can schedule sequences to go to a leads list or something like that, right? So that's definitely a useful tool for anybody that's doing outbound sales, for sure.
Mike Bandar:
Well, what have I missed? What should I be using?
Sam Wilcox:
From my perspective, from everything that you've been talking about in terms of the type of methodology and sales process that you're trying to build and run, which makes sense for a Saas company, right? It's more hands-off self-serve. You want it to be easy. The free trial is the main conversion mechanism and then time to value is kind of like your North star metric, almost, in the sales process.
The tools that you use seem about right. It's that there's nothing that I would say needs adding to it because, like we say, Intercom is the main powerhouse behind driving that kind of process, right? We talked about this a little bit offline, before we jumped on, but the sales process always comes down, in my personal opinion, which I believe is valid, at least for consideration, that I believe it comes down to the type of process that you're trying to build and the type of company that you are, right?
If you're a Saas business, then you want things to be more hands-off because that's the model. If you are more of a service-based business that's trying to sell higher ticket services, or medium to high ticket services, it's probably going to be a bit more of a consultative sale involved there. So you're going to need more email automation. You're going to need to present more opportunities for your team to be available for calls.
You're going to need to handhold the client along that sales process a little bit, a little bit more than you would with a hands-off sales process, right? In that case the CRM would probably play a little bit more of a prominent role because you would have a sales team managing a Pipeline, right?
But then you get into the question of what CRM and what does the CRM need to have? What functionality does it have, right? So I mean you can go down this rabbit hole until you get to the point where you can pinpoint what the best options are, and I suppose that's what we do as a business, right?
But for you guys, I think you've got all the things that you need to be using. I like the fact that you do use Lemlist for some outbound stuff. Because I think if you're trying to get the tool in front of more relevant people, especially once you know what those segments are and what your ideal customers are, that's a valuable tool to be using to get the system in front of more people. And try and offer as many free trials as possible, I imagine, right, because the more free trials you can get, right?
Mike Bandar:
Right.
Sam Wilcox:
Yeah, I think that's good, man. I think we can wrap this one up. Yeah, it's been super interesting, Mike. Thanks for spending the time.
Mike Bandar:
Yeah, it's great to chat. No, thank you. I look forward to listening to the others and garnering more of your expertise as the months go on, so thanks.
Sam Wilcox:
No worries, man. Thanks for being here.