With so many of us having to adapt to home working during the COVID-19 pandemic, staying in touch with our teams and colleagues remotely is vitally important. That's why so many businesses are utilising platforms such as Slack and Zoom to keep communication channels flowing.
We may also have more time on hands whilst we keep to the government guidelines, so are you using this time to invest in ways to make your business more streamlined and automated? I hope so.
There are some free tools that can help you embrace digitisation and make your business smarter and more agile for the long term. Zapier being one of the very best on the market.
See the video and post below to learn how you can use Zapier to automate some simple tasks in Gmail and Slack.
What is Zapier?
Zapier provides an interaction between 'triggers' and 'actions' in different software solutions that you control.  It takes the two services or apps you specify and acts as a 'middleman' for connecting them and bringing speed and greater visibility to your business workflows. The added bonus of using Zapier is that whilst you can pay for advanced features, they offer a free package which allows you to get started producing simple two-step process (known as a 'Zaps') to automat some of your repetitive tasks.
Zapier & Gmail
Let's look at an example of how to create a two-step Zap using Gmail to send an aurtomated email to a prospective customer when they submit a form on our website.
Firstly, you need to define your trigger. This is something which the customer or lead does that you want to know about and act on.  In our example, the trigger is completing a contact us form on our website. Just choose the app that your form is built with (in our example, we're using Ontraport) and add into the Zap builder, which is simple and very user friendly.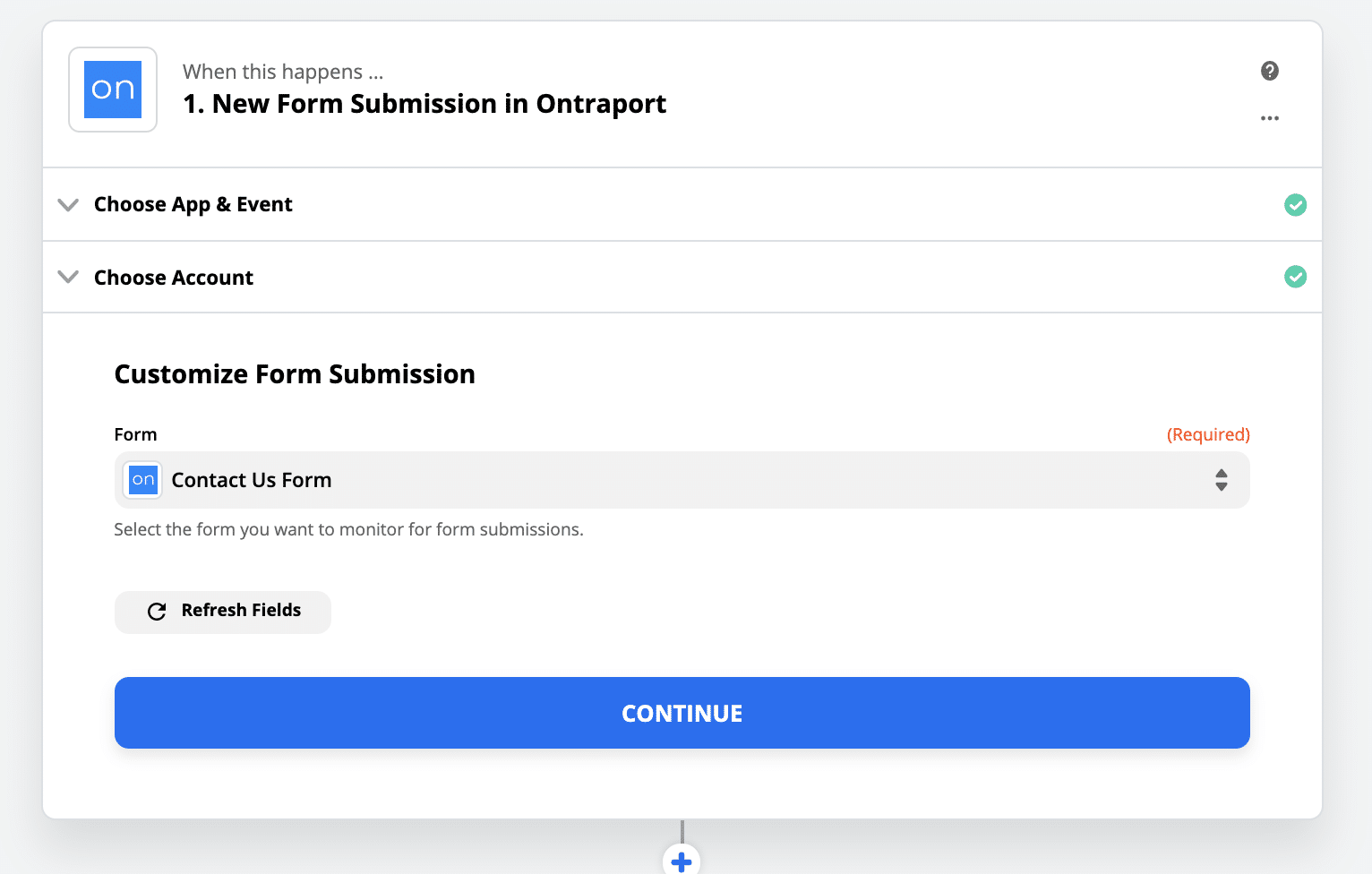 Once a customer has set off the trigger by completing the form and hitting submit, Zapier will recognise this and move into action mode.  The action in this scenario would be to send a personal email from a Gmail account to the customer to give them a more personal response. You could choose from many of the other Gmail actions like adding labels for organising, creating drafts and even replying to emails by searching your inbox.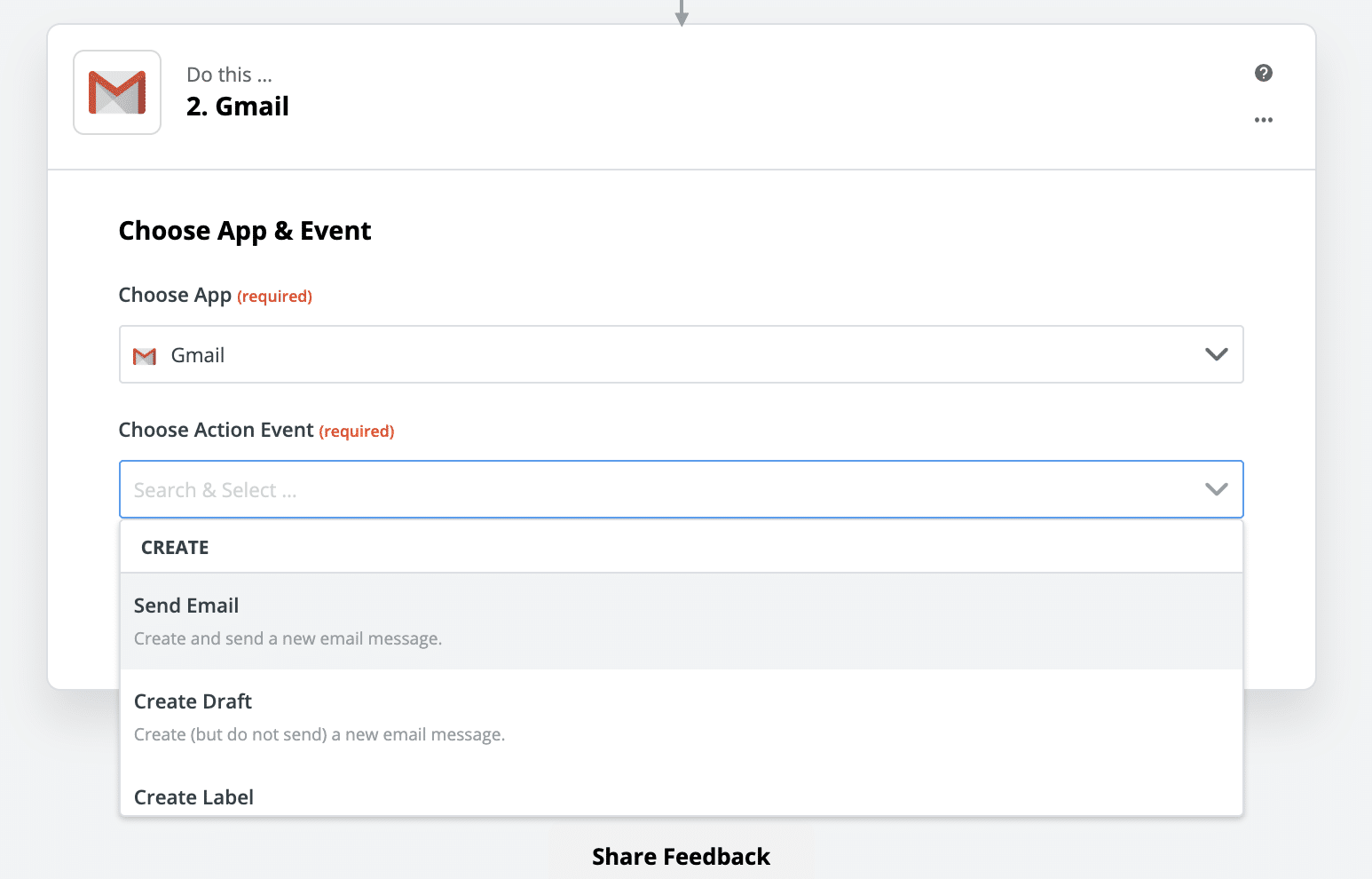 What are the benefits to my business?
There are many benefits to this autoresponse. The most important is that your workload will be streamlined and none of your precious leads will slip through the net whilst waiting for a manual response. With this Zapier function you are also able to add attachments via to your email to add even more value to your communication.
This can all be achieved with the Zapier free plan. The free plan is great for small businesses or start-up companies who want to get started with automating a few simple tasks like this.
For a more advanced experience, Zapier offer a paid service which lets you add additional steps and layers to your Zap and gives you cool features like email delays and timers.  You can even set up a filter that will recognise the domains of your competitors, so the email won't trigger if the enquiry is a sneaky one from a competing business. The possibilities are pretty much endless.
Get your FREE Growth Audit today!
Uncover the hidden areas of opportunity in your marketing and sales funnels.
See how you stack up against industry best practices.
See where you can improve your conversion rates and sell more.
Zapier & Slack
Slack has become incredibly popular as businesses adapt to having team members work remotely. It allows collaboration between users via a network of 'channels' to manage communication flows and keep teams efficient and feeling connected.
How do Zapier & Slack keep workers connected?
You can configure Zapier to automatically trigger messages when something happens in another app that your team need to know about.  The team will be notified and ready to act – without the need to wait for a manual email or phone call to update them.
In our example, we have a Zap that lets team members know when a prospect has shown an interest in one of our services.
As before, we have a form set up in Ontraport. This time the form is completed by a prospect who is interested in booking our free Automation & Email audit.  All positive stuff.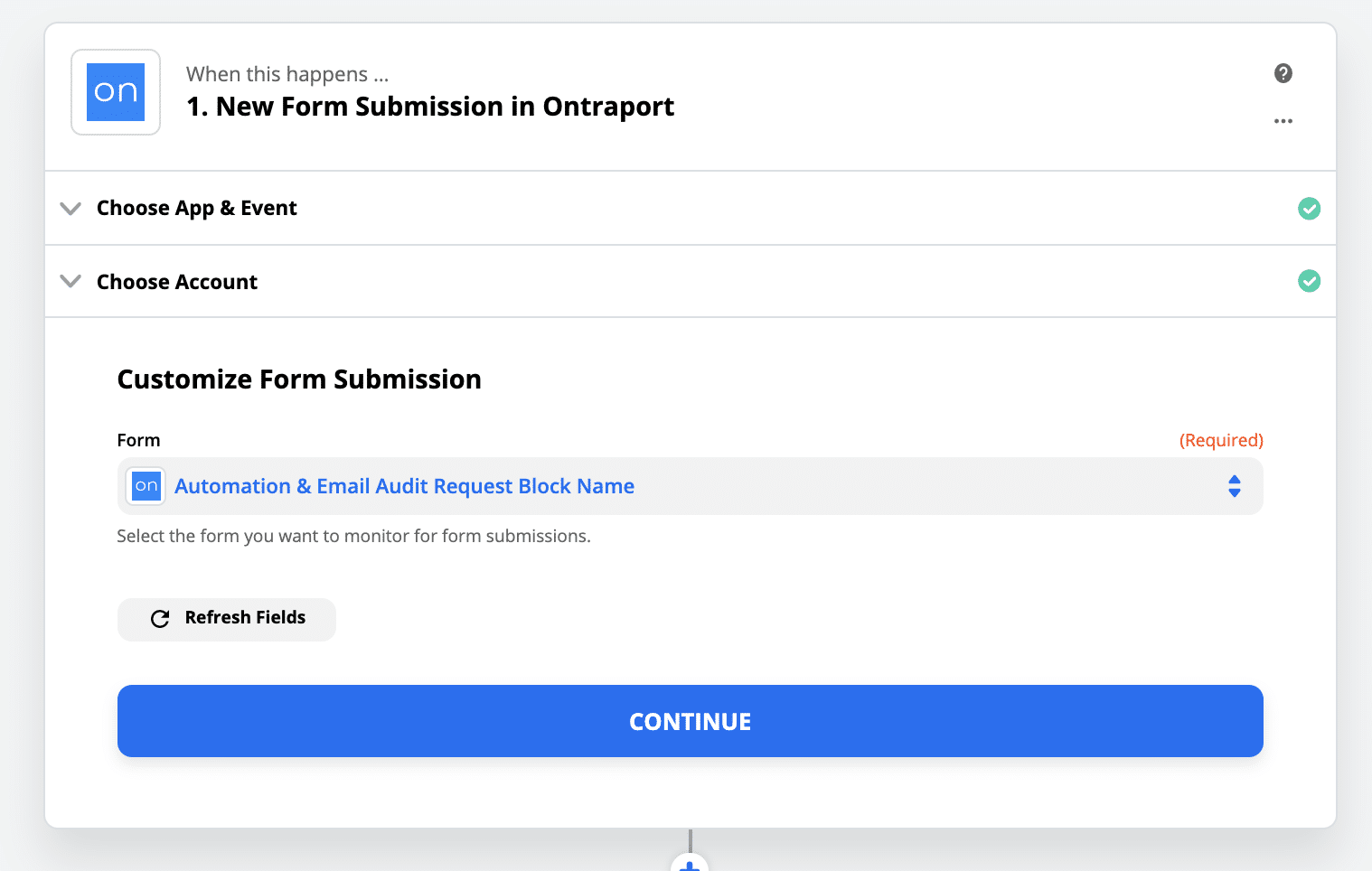 This time, as well as triggering our personal Gmail response, we want to link the action to Slack, which will send a notification to our team channel within Slack to let them know that an email audit has been booked – that way nothing slips through the net and everyone is kept in the loop.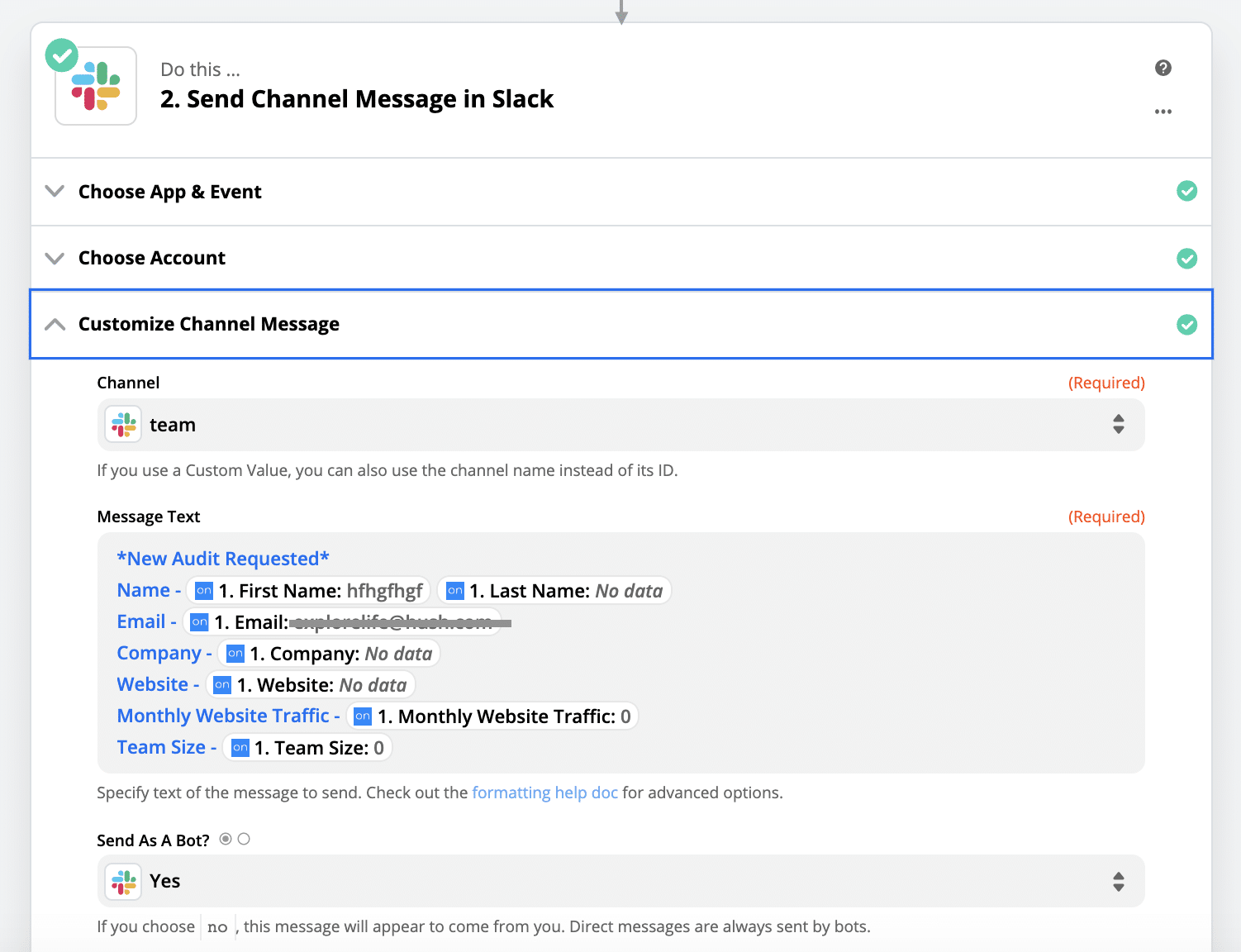 There are many more integrations you make by using the paid version of Zapier. Foe example, you could send a channel message as above but add in a step to send a DM to the person to who the task is assigned.  
You can add extra steps to create tasks in your project management system, which then updates Slack when the task is completed to give full visibility of the process and actions.  
While many businesses are dealing with keeping themselves afloat during these uncertain times, it's important to look for new ways to streamline work processes, connect with team members, colleagues, prospects and customers in a useful way to add value to your business.
For more tips and tricks on how automation can improve your relationship with your audience, join our Facebook group and be part of our collaboration.