In the UK, an average of 15 independent business owners shut up shop for the last time every single day.
This number is ever increasing due to the huge advancements in online shopping, mobile technology and a volatile economic climate.
In this post I'm going to cover how you can take steps to avoid this disastrous situation by automating an extremely important part of your marketing efforts – ongoing customer loyalty, repeat business and brand experience.
Crafting a customer experience that doesn't suck
Once or twice a week, at the end of a long and tiresome work day, I like to unwind by visiting the independent craft beer boutique at the end of my street, indulging in a taste of this week's hottest brews and and having a leisurely chat with the guys that work behind the counter.
Now, I love this place not only for the amazing selection of ales from across the globe that they stock, but because of the whole experience when I walk through the door.
They've created an incredible shopping experience that's a mix of hipster-industrialism decor, amazing hosts, an incredible loyalty scheme and product knowledge that's second to none.
What more could a craft ale enthusiast want, right?
Well here's the thing, these guys are creating an amazing experience for me at the point of sale (i.e. inside the shop), but as soon as I exit the door, that experience vanishes faster than Vanilla Ice's music career.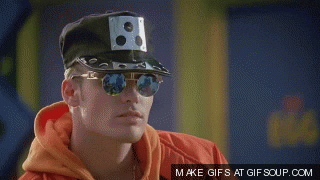 They have my email address (due to the loyalty scheme) and I follow them on their social media channels but still the experience and value that they create in store is forgotten in between visits.
Does this sounds familiar?
This is something that I see far too often in local retail stores, hip cafes and trendy restaurants etc and it's one of the main reasons that the shocking number I quoted at the beginning of this post keeps on rising.
So much business is being left on the table by this "out of sight, out of mind" approach that it's almost criminal for it to be ignored any longer.
With a little bit of planning, some marketing automation software and very little time, you could be delivering amazing value to your customers every day rather than just every visit.
In turn, this will enable you to create a consistent brand experience in and out of store, as well as increasing profits and repeat business.
There are a whole host of things you could be doing via email and social media to build trust and tempt your customers back in store. But, for this post I'm going to keep it simple by giving you just one email strategy that will boost engagement with your brand, build trust, and is guaranteed to bring your paying customers back to spend more!
Now, I know what you're probably thinking…
"I don't have time to email every customer that visits my store, are you crazy!?"
Well here's the punch line…
This can all be done on autopilot after a small initial setup.
Using email marketing automation to thank your customers and build loyalty
Let's take the example that I gave earlier, the local independent craft ale specialists.
Their loyalty scheme lets their customers accumulate free beer money based on a percentage of every purchase, all you need to do to sign up is give your full name and email address. A no-brainer for any beer lover!
Currently, Dave (the customer) signs up in store, gets an email to say thanks for joining the loyalty scheme…
And that's it.
That's pretty cool, a great loyalty scheme indeed BUT I'm going to show you how this experience can be made 10 times better
Imagine this instead…
Step 1
Dave signs up to the loyalty scheme and gets the pleasant "Thanks for joining!" email.
Great! Nothing unexpected here.
Step 2
The next day, while on his way to work, Dave's checking his emails and notices a subject line that reads "Here's a little beer bonus for you Dave!" (how could he not click on that?).
In the email, Dave is thanked for his custom yesterday and provided with a coupon code for 15% off his next purchase in store.
"Amazing!" Dave thinks, as he plans when he might next be able to visit the store on his way home from work without his wife finding out.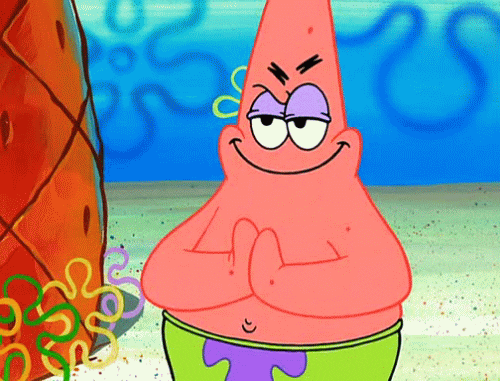 All jokes aside, unexpected bonuses like this are one of the most impactful ways to really solidify your brand as generous and welcoming. Someone who has already purchased from you and had a great experience in store is the best person you can be following up with in this manner.
Step 3
3 days after Dave received his coupon, he receives another email that gives him link to a comprehensive list of the store's "All Time Top 10 Best Selling Craft Beers".
There's information on flavour profiles, the breweries the beers came from, prices and a cheeky request for him to follow them on social media at the bottom of the article.
Now, not only has Dave received the bonus mentioned in the previous step, but he is expanding his knowledge on the subject of craft beers. He is also being indoctrinated by the store as he now follows them on social media as well!
Step 4
A week passes by and Dave's heading out for lunch with a pal.
He pulls out his phone while he's walking and see's a well shot photo on Instagram of one of the limited edition beers that has just arrived fresh from Belgium this morning. Looking tasty!
After lunch he notices another email from his favourite new craft beer house, he's not heard from them for a while and by now he knows they don't send him any spammy nonsense.
Dave's reminded that over the past week and a half he's been into the store twice and has accumulated £2.13 of free beer money (nice!).
The store also mentions that he can spend his loyalty money on take outs and that they are having an event in the store in a couple of weeks to showcase a local craft brewery.
Reminding people about something you've given them for free before lightly mentioning how they may be able to it to assist them in another purchase is a much softer approach than going in guns blazing with a "Hey! Come back and come to our event in a couple of weeks!".
The silent sales boosting machine
I hope you can see the experience that Dave had and the experience that I currently have with the "out of sight out of mind" approach are worlds apart.
For the purposes of this post I've kept this example extremely simple and down to just 4 steps but you can imagine how much more creative this could be…
Dave could receive an email with a video in it that gives him more craftastic information on the special beers in store.
The store could take it to a next level by asking Dave what types of beer are his favourite, light, brown or dark and then sending him a round of those specific beer types that he is more likely to buy.
 
As mentioned earlier in this post, these types of campaigns take a little bit of pre-planning and time but once implemented in your business, they run in the background on autopilot, silently building your brand and customer loyalty without you having to think twice about it.
Sales and marketing automation can be extremely powerful for your independent business. All you need is the right tools and guidance.
In 90% of business cases I recommend using Ontraport for these types of email campaigns and customer data management but each business is unique and has different needs.
Get your FREE Growth Audit today!
Uncover the hidden areas of opportunity in your marketing and sales funnels.
See how you stack up against industry best practices.
See where you can improve your conversion rates and sell more.