Welcome to part two of our Beginner's Guide to Marketing Automation for Service-based Businesses. Last time, we
explored the different stages of the customer journey
, from the awareness stage onwards. Here, we'll look at how you can identify valuable marketing automation opportunities throughout the customer journey.
Marketing automation software gives your business valuable opportunities to streamline processes, reach a bigger audience, and maximize efficiency.
This is why almost 80 percent of top-performing companies have leveraged marketing automation for two years or more. And around 90 percent of marketers also believe automation boosts their businesses' marketing performance.
To make the most of marketing automation tools, you need to recognize the opportunities this technology presents — and act on them.
But before we dive into the detail, it's worth noting there are four elements that we need to think about when looking at each stage in the customer journey:
Thinking
Doing
Feeling
Opportunities
As we journey through from Awareness to Advocacy, we'll be exploring what customers' are thinking, doing and feeling in each stage — and what marketing automation opportunities that presents.

Awareness Stage
To help illustrate this more clearly, let's create an example customer and product.
Let's use the example of a kitchen refurbishment — after all, we've probably all thought about doing some significant home decor changes at one time or another.
We'll say our imaginary buyer has become aware that their kitchen is outdated, makes poor use of the space available, and isn't as functional as it needs to be. Perhaps there's not enough space in their current kitchen to fit their growing family needs. Maybe the color scheme clashes with the rest of the property, or the cupboards are arranged poorly.
Either way, they know they want a change, but they might not know exactly what that change should be.
So what will our kitchen-seeker be thinking, doing and feeling during the Awareness stage?
Thinking
Do I need a whole new kitchen, a few fresh fittings, or just a color change?
Can I afford a new kitchen, or will I have to settle for a few small changes instead?
How likely is it that I will find a contractor who can work within my price range?
Doing
Looking at their current kitchen for things to fix
Considering how much budget they can afford to put towards the project
Speaking to friends and/or family about their ideas
Feeling
Excited! But also a little overwhelmed by the prospect of transforming their kitchen
The pressure to find a cost they can work with may be stressful, too.
So, what marketing opportunities do businesses have in the Awareness stage?

Marketing automation opportunities in the Awareness stage
Social media ads targeted to the ideal customer (based on age, location, interests, etc.) are a fantastic place to start. You can also create optimized blog posts, articles, whitepapers, and how-to guides — and set these up on an automated posting schedule.
All these should be designed to engage prospects with valuable information, rather than thinly veiled sales pitches. Working on building brand visibility, gaining authority, and producing SEO-optimized content will make these resources easier to find.
Get your FREE Growth Audit today!
Uncover the hidden areas of opportunity in your marketing and sales funnels.
See how you stack up against industry best practices.
See where you can improve your conversion rates and sell more.
Research Stage
The Research stage comes after Awareness. Now, a customer is aware they have a problem and has begun looking for ways to solve it. Businesses have to be visible and target their core audience properly to reach prospects during this pivotal stage.
Back to the kitchen case study, our buyer will be now be:
Thinking
What are the current kitchen trends (including materials, colors, layouts, fixtures, appliances, etc.)?
How can I make better use of the space in my house/apartment with the money I have available?
How much does a new kitchen cost, on average?
How can I find a cost-effective option without going too cheap?
This can be one of the most challenging parts of the customer journey, particularly because of the sheer number of options online.
Narrowing down the list of possibilities to a manageable level takes time and effort. That is, unless you happen to know someone who works with a major supplier willing to offer a huge discount.
Doing
Looking for advice on buying new kitchens online (reading blogs and articles, watching how-to videos)
Browsing kitchens on Pinterest (exploring possible color schemes, layouts, materials, decorating styles — industrial, rustic, etc.)
Visiting business websites to learn about prices, options, and more
Going to kitchen showrooms for a more hands-on browsing experience and to speak with sales representatives
Remember: customers aren't ready to make a decision whilst still in the Research stage. Right now, they are simply gathering crucial information to help them choose.
Feeling
Businesses should be aware of these feelings and implement them into their marketing strategies to maximize customer engagement.
This leads us neatly to the Research stage's marketing automation opportunities…

Marketing automation opportunities in the Research stage
The first thing companies need to do is ensure their website is packed with valuable, inspirational content. By offering informative content, targeted at customers in this stage of their journey, businesses can put a lead-capturing mechanism in place.
There are two types of inspirational content with the potential to benefit prospects at this stage: downloadable style guides and brochures.
Each of these should present a strong selection of the products and services available from the brand, in a format that engages readers from the very start.
This is a chance to increase brand awareness, deliver value, and to gain a competitive edge over other companies who don't offer free downloads. Once customers submit their contact details, the business has permission to follow up with additional high-value content to move them further along the sales funnel.
A common follow up is a series of automatic marketing emails. These can include articles dedicated to finding the right kitchen, research into design trends, or customer stories that align with their own.
The best marketing automation tool makes automating emails quick and simple, with options to target various segments.
Another opportunity is to market on Pinterest, either through ads or content designed to drive traffic to a business website.
Many people look at Pinterest to be inspired by color themes, comprehensive designs, and innovative styles. It's the perfect opportunity to meet potential customers where they already are.

Choice Reduction Stage
In the Choice Reduction stage, our kitchen buyer will be:
Thinking
Which businesses have the strongest reputations?
Which offer the styles which suit my tastes, based on my research?
Which brands offer better value for money, in line with my budget?
Doing
Looking at reviews on dedicated sites (Trustpilot, for example), to eliminate businesses that receive lots of negative feedback
Discussing options with friends, relatives, or colleagues to get recommendations (although 84 percent trust online reviews just as much)
Conducting in-depth research at multiple business websites, trying to learn as much as they can about their products, services, prices, etc.
Speaking with providers to get quotes
Feeling
The buyer will be a bit more cautious during the Choice Reduction stage than the previous two, as they're getting closer to making a decision.
They'll be engaged, but nervous too.
Marketing automation opportunities in the Choice Reduction stage
The goal for businesses here is to make customers feel as comfortable in their choice as they can. Buyers should feel total peace of mind and know they've made the best decision for their budget.
Businesses should have an automated review process in place for when jobs are completed successfully. This encourages customers to leave feedback on their experience, which will build trust in other prospects. This also gives the brand an opportunity to improve on any negative aspects of their CX.
It's also important to look at how easy it is for customers who want to speak with the business and discuss their options to get in touch. Websites should include a simple booking system that opens up a dialogue with minimal hassle.
Next, there's an opportunity to send automatic follow-up emails to encourage customers further along in their journey. This may be to supply them with a quote based on their communications or to offer a discount. In any case, customers must know what the next stage of the buying process is.

The Purchase Decision Stage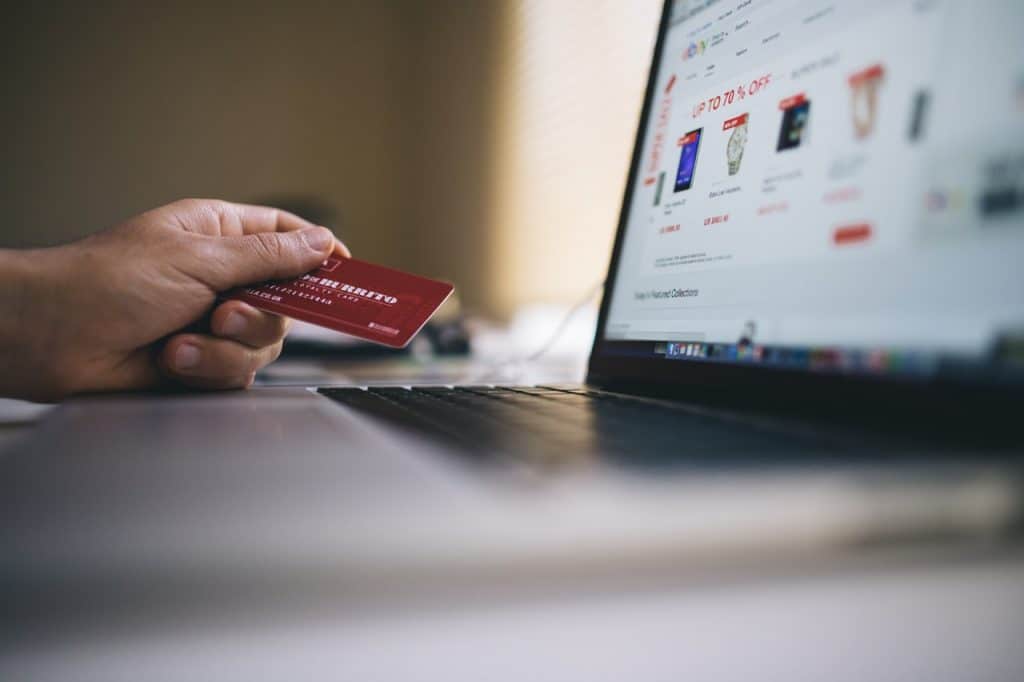 Here, they'll be:
Thinking
If they are making the right decision (there's a risk of buyer's remorse in any purchase)
If they are spending too much/too little money
If they are buying the right products for their needs
If the business will deliver the standard of service promised
Doing
Looking (albeit subconsciously) for the proof that they are making a good purchase
Continuing to keep at least a look out for other options, until the final purchase is complete
Feeling
There may be some tiny seeds of doubt and buyer's remorse sneaking in
But ultimately the customer will be relieved that the end is in sight, and excited to secure their purchase
Marketing automation opportunities in the Purchase Decision stage
The customer should feel reassured that they have made the right decision in this stage. If they have any doubts and the business isn't there to address them, the buyer could look elsewhere — or abandon the purchase altogether.
Sending automated emails after any communications in the Choice Reduction stage will help nudge customers in the right direction. These might include stats on previous buyers' satisfaction rates, accolades from industry publications, and Trustpilot ratings.
The goal is to minimize doubts and secure the purchase.

The Ascension Stage
Our buyer has invested in the kitchen of their dreams. The wheels are in motion. But, the customer might still be:
Thinking
Have I really made the best choice for me?
Doing
Following up with the company — confirming delivery times, etc.
Feeling
There's a possibility the customer will be feeling a little torn
They should be excited to receive their new kitchen, but what if something goes wrong? Will everything be delivered on time and to spec? These thoughts will leave them feeling a little unnerved
Marketing automation opportunities in the Ascension stage
Now, it's time for the business to show they did choose wisely.
Companies can leverage marketing automation software to provide quality aftercare. One option is to send an email which:
Thanks the buyer for their purchase
Includes numbers for any support or troubleshooting lines
Features links to helpful pages on policies and deliveries
Lets them know what sort of aftercare they can expect (warranty, refunds, etc.)
The goal here is to make the customer feel relaxed in their choice and ensure they know help is available if they need further information. After all, satisfied customers are more likely to become advocates.

The Advocacy Stage

Put simply, this stage encourages our happy buyer to recommend the kitchen supplier to other customers. They should be:
Thinking
How happy they are to have found a kitchen they love
How pleased they are that the kitchen falls within their budget
That the customer service experience couldn't have been any better
Doing
Singing the brand's praises to friends and family
Feeling
Happy and relieved
All buyer's remorse is gone, and they can settle into enjoying their new kitchen design
Marketing automation opportunities in the Ascension stage
Even once the purchase is complete, businesses can use marketing automation tools to prompt buyers to:
Review the brand on Trustpilot
Give feedback on Google
Share their positive experience on social media
Record a brief video testimonial
Automating this process helps companies build a strong portfolio of positive reviews and testimonials with minimal manual input. Brands can continue to grow and gain traction, while the team focuses on delivering an unbeatable customer experience.
Marketing automation creates valuable opportunities for businesses throughout the entire customer journey. To properly utilize each opportunity, brands must be aware of the buyer's position to seize them effectively.
Recognizing the buyer's thoughts, feelings, and goals at each stage can make automating processes much easier — and more successful.
Want to discover how we can help you identify marketing opportunities and achieve fast results with cutting-edge automation tools? Looking for an expert consultation to get started? Get in touch with our team now!