Automation software helps businesses streamline their marketing campaigns, expand their audience, and build brand visibility using cutting-edge tools.
And it works.
How? Well, according to recent research:
80 percent of companies leveraging marketing automation solutions achieved lead-generation growth
77 percent saw an increase in their conversion rates
91 percent of businesses questioned considered marketing automation to be "very important" to their online marketing's success
So, the stats speak for themselves. But it's not just a case of buying automation software and expecting it to work miracles independently. You have to know your target customer in depth to maximize the impact an automation platform (such as Ontraport) makes.
A key part of this is understanding your customers' journey, from the moment they realise they have a problem until their decision to buy from your brand — and far beyond.
You need to think carefully about what brings prospects to your business, what you can offer, how you can secure their loyalty, and more.
In this post, we'll help you do this and lay the foundation for successful marketing automation.
But first, let's start with the basics.
What is the Customer Journey?
Let's keep this concise.
The customer journey is the overall experience your buyers receive from the moment they start interacting with your business. Understanding your customer journey is about taking a holistic look at the entire process you have in place for attracting prospects, converting them into customers, and turning them into raving advocates of your company.
Sounds complex? It can be.
But a strategic approach to defining and mapping your customer journey helps to make maximizing yours easier. And you'll have access to all the details you need to make the most of your marketing automation platform in the long run.
Why is the Customer Journey and Overall Experience So Important?
Customer journey is intertwined with customer experience (CX). If you subject customers to a bad experience during their interactions with you, either through poor service, bad products, or a combination of both, you can't expect them to come back again in the future.
And you definitely can't expect them to recommend you to others.
Sounds dramatic? Consider:
More than 80 percent of consumers stopped purchasing from a brand because of a negative experience
Unsatisfied customers will tell around 16 people about a bad experience, potentially influencing prospective buyers — and costing your business money
70 percent of buyers will spend as much as 13 percent extra with companies offering a high standard of experience
CX is now a main brand differentiator, along with products and pricing. Customers have more choice than ever in the digital age: if your business fails to deliver the quality they expect, they can find an alternative within seconds.
Get your FREE Growth Audit today!
Uncover the hidden areas of opportunity in your marketing and sales funnels.
See how you stack up against industry best practices.
See where you can improve your conversion rates and sell more.
Mapping Your Customer Journey One Stage at a Time
Mapping your customer journey is crucial to hit the ground running and guide prospects to becoming a loyal buyer.
The customer journey consists of several stages, each as important as the last:

The Awareness Stage

During the Awareness Stage of the customer journey, prospects are becoming aware that they have a problem which needs to be fixed. This will differ based on your business's target audience, products, and services.
For example, if you run a company supplying small businesses with IT support, your customers' awareness may begin when they realize their system is infected with malware. Or their in-house IT expert leaves for pastures new. Or they invest in a line of cutting-edge hardware and have no idea how it works.
As another example, a customer may become aware they need help from a business specializing in accounting software when they realize they have no clue how to keep track of their incomings and outgoings.
In any case, the awareness stage involves the customer looking for solutions to a problem. And your business has to be visible.
You need to think about the specific problem(s) you solve and what steps customers will take to find you. Building a strong marketing campaign is key — putting your brand out there in ads, emails, high-value content, social media, and more.
Because if you don't do any of this, how on earth are prospects supposed to know your business exists in the first place?

The Research Stage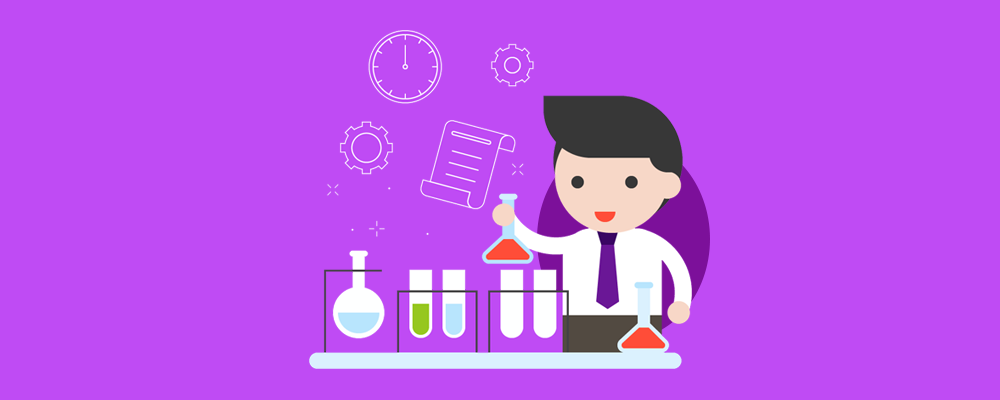 Researching solutions to problems is totally different for modern customers than for those just a few decades ago. Now, all we need to do is Google our issue and a world of options appears before our very eyes.
But, as we mentioned above, your company must be present and visible online if you're to capture customers' attention during the Research Stage.
Customers will start looking into the range of solutions for their specific pain points when they're problem-aware. So, invest time into knowing where and how they're conducting this research.
76 percent of customers in the UK research products online before they make a purchase, with more than 40 percent doing the same before an offline transaction. They may investigate goods or services through:
Reading other customers' reviews
Studying how-to guides or watching tutorial videos focusing on actually using a specific product
Engaging with businesses on social media or speaking to consumers on forums/in social-media groups
Watching videos of product demonstrations or items being unboxed
Clear, simple information is vital at the Research Stage. Customers don't have time to navigate paragraphs of wordy content or try to decipher technical jargon.
They want to know how their problem can be solved, how much the solution costs, and how they can go about getting it.
This stage is likely where you will make use of a marketing automation platform to capture lead details so that you can provide helpful information via email while your potential customers are in the research stage.

The Choice Reduction Stage

Your prospective customer has spent time looking around at different businesses. They've seen some ads. They've read a few reviews. They've looked at their to gauge brands' credibility.
So, now comes one of the hardest phases for the customer during their journey: the Choice Reduction Stage.
This is exactly as it sounds: the customer weighs their options up to identify which of (possibly) many options is right for them. Various factors affect their process of elimination, such as price and the unique benefits each business offers.
Your company has to be as appealing and engaging as possible during every stage of the customer journey, but especially during the Choice Reduction Stage.
How? Here are a couple of ideas:
If you capture prospects' email address during their first visit to your site (in exchange for a free ebook, for example), you can send them personalised information on a particular product they have shown interest in
You could offer free consultations and bespoke packages: prospects may appreciate the chance to speak with a member of your team via live chat, conference call, or even in person.
Both examples provide your business with a valuable opportunity to illustrate why you're the best option and how you'll deliver on this promise.
This is where you would make use of marketing automation to allow the customer to schedule a call with your team to help them determine if you are the right solution for their needs.

The Purchase Decision Stage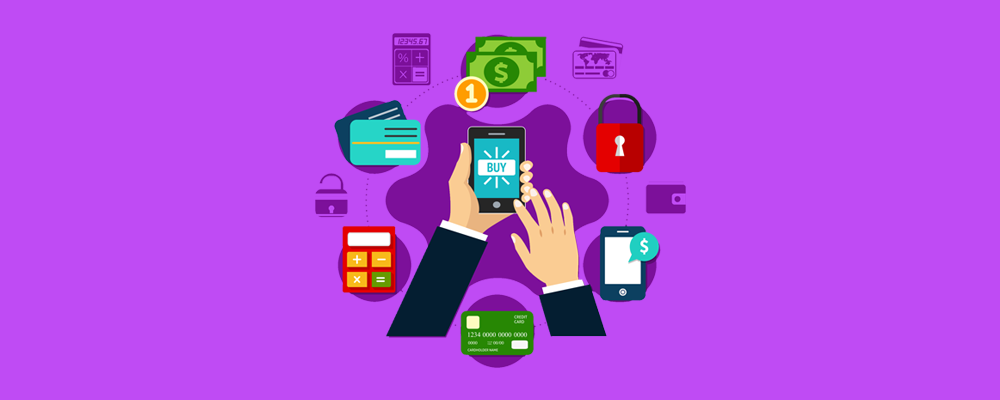 At last: the Purchase Decision Stage.
This is the point at which prospects commit to one business over the others they have researched.
In order to nudge people toward your product over all others, it's important to think about the extra things you can do to encourage them to choose you. This could be anything from sending case studies, webinars, or any other helpful resource that solves a key problem or pain point they have.
If (hopefully when!) a customer purchases your product, be ready to reassure them that they've made the right decision.
Buyer's remorse is almost certain to make your customers post-rationalise their purchasing decision, and ask themselves whether they've really done the right thing. This is why it's so critical that you outline exactly what to expect after the point of sale.
Reiterate the next steps and rough times for your customer's first big "win" to reassure them that they're absolutely on track for success. You can use marketing automation to send these communications automatically via email or your platform of choice.
The Ascension Stage might sound grandiose, but it's so important to get right.
This refers to the point at which a customer becomes your customer, and expects a high-quality, committed, tailored experience. It's no good working so hard to win a sale only to neglect the customer once you've received their cash.
You need to satisfy them, show their trust in your business was well-placed, and encourage them to ascend to the next stage in the customer journey: the Advocacy Stage.
Look at the type of products and services you provide. Put yourself in your customers' shoes. Ask:
What sort of aftercare would you want?
How would you want a business to keep in touch with you post-sale?
Do you expect regular emails carrying details on upcoming offers or discount codes?
Pinpoint ways you can deliver the best experience every single time. Never underestimate the value of a satisfied customer.
Finally, the Advocacy Stage.
Let's say you've taken the customer's money. They've received their product(s). They're happy with the performance and feel content that you offer real value.
But you have to capitalise on this sentiment if those customers are to become advocates for your business and share their good experiences with others. You want them to keep recognising your company as the only option worth their time, money, and trust.
This is an essential process for expanding your customer base, building authority, and reaching prospects who may be unaware that your brand even exists. You can use your marketing automation tools to invite customers to review your site on Trustpilot, Google, and/or on social media. You could automate the collection of video testimonials outlining how your business helped them in brief, too.
One point to consider is your customer support team and company-wide staff training. Research shows that buyers consider "employee competence, attitudes, and behaviour" core elements of great customer service. A personalised approach is key too, as a one-size-fits-all structure is capable of "diluting valuable customer relationships".
The more word of mouth you can generate, the more your customers will essentially perform free marketing on your behalf.
Marketing automation empowers your business with the tools to streamline your campaigns and grow your audience. But you have to map your customer journey, understand their mindset, and pinpoint which actions you can take to guide customers to the final stage to make the biggest market impact.
Want to learn more about how our reliable processes can deliver fast results? Looking for a consultation with an expert? Get in touch with our team now!