Capturing leads is crucial to connect with valuable prospects and, ultimately, convert them into paying customers.
But if you're new to the process of capturing leads, you may find it all a bit daunting. 
Why does it really matter? 
What techniques can you use to gather contact information from your visitors? 
In this post, we'll look at what lead capture actually is and why it's so important. Then we'll outline six simple-but-effective lead capture mechanisms, so you feel ready to get going.
What is Lead Capture and Why is it So Important?
In the realm of digital marketing, the term 'lead' refers to a prospect at the first stage of the sales process — someone who has registered their interest in one way or another. Businesses hope to use a lead's contact information to cultivate an engaging relationship with them, before making them a loyal customer. 
But isn't it more effective to focus on making your website so eye-catching, so exciting, so irresistible that prospects take the desired action immediately? 
Truth is, that's just not possible: you can't expect every single person who comes to your site to convert on their first visit. 
Just because they are on your website, doesn't mean they are ready to purchase. Visitors could simply be looking for information ahead of a future transaction.
That's why capturing leads and adding them to your marketing process is vital. You can continue to reach out to them, earn their trust, build your brand visibility, and demonstrate why yourbusiness is the only option they need to consider. 
The good news is, people do pay attention: 59 percent of consumers say that marketing emails influence what they choose to buy. And for every $1 a business spends on email marketing, it can expect a $42 average return.
If you don't capture leads, all of those potential customers coming to your site may be lost.
Get your FREE Growth Audit today!
Uncover the hidden areas of opportunity in your marketing and sales funnels.
See how you stack up against industry best practices.
See where you can improve your conversion rates and sell more.

Lead Capture Mechanisms
Below, you'll find six lead capture mechanisms with the power to help expand your email marketing list, increase brand awareness, and drive more conversions over time.
Sign-up Forms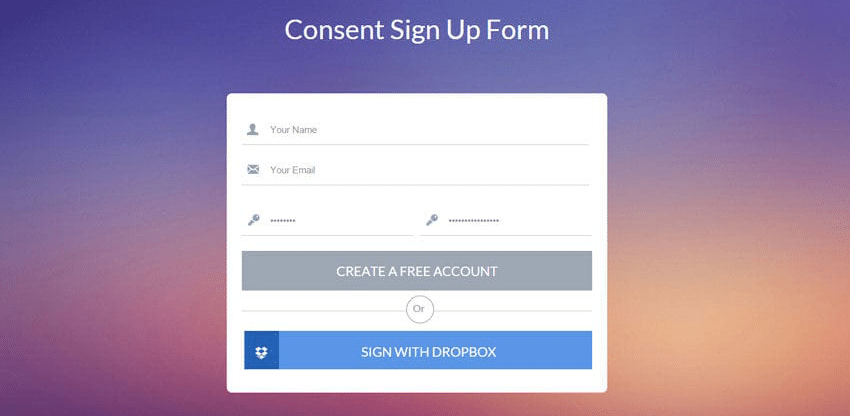 You can't miss sign-up forms. They feature on countless websites, and are incredibly simple. Users just enter their email address into the form and the business adds them to their marketing list.
The prospect might be offered an incentive to submit their details, such as a free ebook or access to gated content. And in this case, it can be an effective way to attract users with an interest in your material.
But there are some watch-outs when it comes to sign-up forms — this lead capture tool can be quite ineffective when applied the wrong way. For example, sign-up forms lacking motivational rewards can feel like a nuisance to prospects. After all, what's in it for them?
Consider the visitor's position in the customer journey and their likelihood of signing up. Make sure you're offering something that is of value to them, and that will assist them in whatever stage of the journey they're currently at.
Always make it easy for prospects to close the form and avoid using passive-aggressive phrases like "No thanks, I don't want to improve my conversion rates".
Application Forms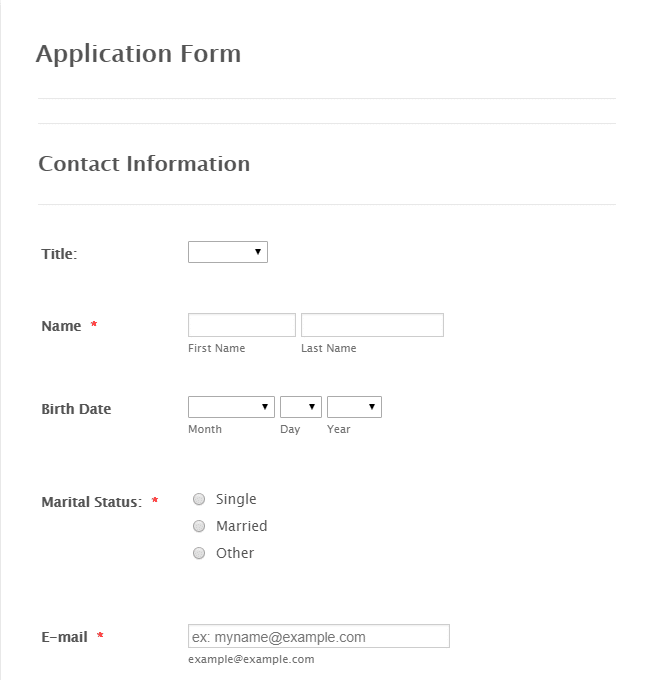 Application forms are much more involved than basic sign-up forms. They feature a number of questions and aim to learn more about the user, usually to qualify leads.
Businesses can use application forms to determine if the applicant is right for the product or service they're interested in. If not, it presents an opportunity to communicate with them and recommend an alternative too.
Application forms give you more insight into individuals and the type of people visiting your site overall. They typically come into play deeper into the customer journey, when they're at the Research or Consideration Stage.
Any users taking the time to fill in an application form are more likely to be quality leads, as opposed to those completing a basic sign-up form only.
Exit-intent Popups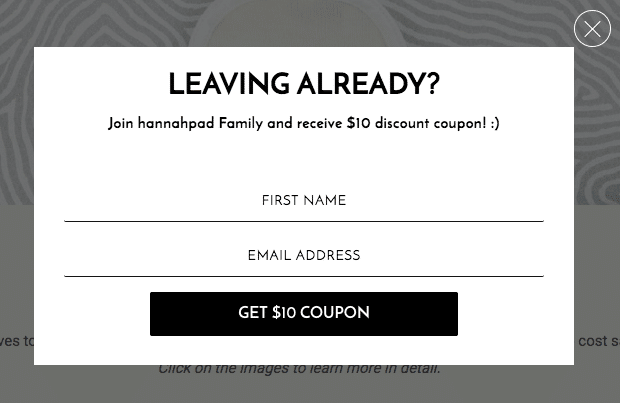 Popups can be irritating when used incorrectly. We've all probably visited at least one site which bombarded you with popups, constantly prompting you to take action when you weren't ready. Unsurprisingly, this can actually chase visitors away instead.
Exit-intent popups, though, are a more effective way to capture leads. First and foremost, they're less annoying for users trying to navigate your site in peace. Secondly, they create a chance to keep visitors engaged.
An exit-intent popup is (as the name suggests) triggered when a user intends to leave a page. The technology behind the scenes activates the popup when the cursor moves outside the browser's active area (where the content itself is displayed). This is a common feature we're all probably used to by now.
One common example of an exit-intent popup is a message reminding prospects they have products in their shopping cart, perhaps offering a discount as encouragement to buy. They may have already made their decision to leave, but the technique could still result in a positive action.
Other incentives may be freebies, such as ebooks, podcasts, videos, marketing assessments, etc.
Overlays
Overlays (AKA page takeovers) are a form of popup, which means they have the potential overwhelm and irritate, too. Fortunately, there are effective ways to apply them.
Essentially, overlays appear as a message covering the screen and preventing visitors from taking action until they've read it. These might function as exit-intent popups or simply appear within a few moments of you landing on the site.
You don't want your lead-capture mechanisms to disrupt the user experience, so always ensure your overlays deliver a valuable message.
Again, this may be a special offer or a freebie. Just be aware that if the overlay appears while the visitor's in the middle of an action, they might be frustrated by the intrusion.
Chatbots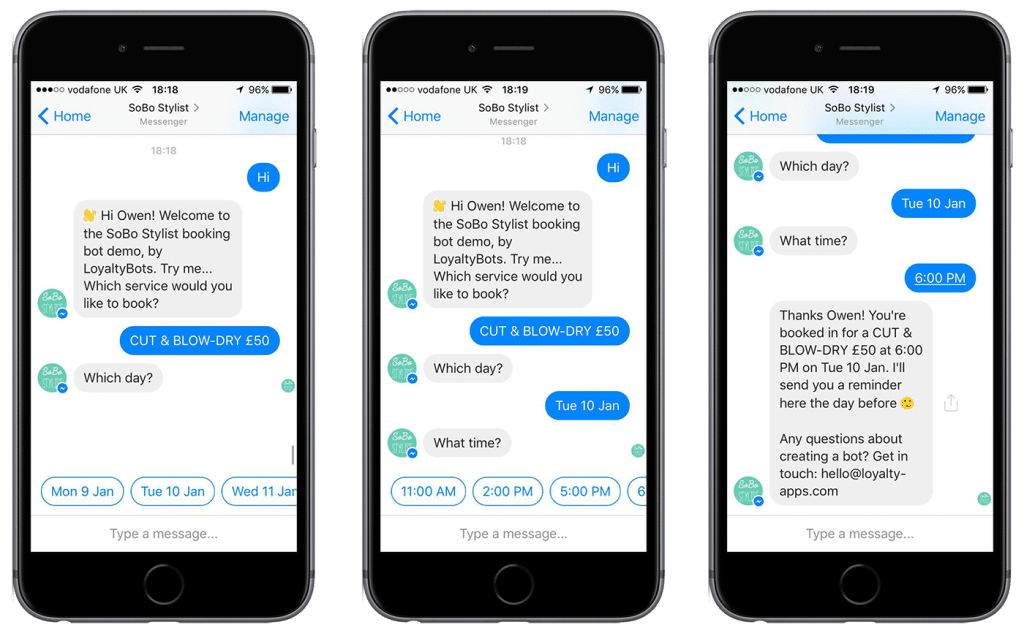 Like live chat, chatbots are a popular fixture at both B2B and B2C websites. They're an entirely different approach to capturing leads than traditional sign-up forms, and are more interactive.
Chatbots can reduce support expenses by as much as 30 percent, and 40 percent of consumers don't care if they receive help from a bot or a human.
Chatbots will appear on a page to engage visitors and prompt them to take action. This could start as asking if you want to learn more about upcoming offers or specific products. Then, you would be invited to submit your email address to receive updates or to speak with an agent via live chat.
Of all the benefits chatbots bring, there's one that's particularly key for lead capture: the human touch. Chatbots inject a touch of personality into a page, communicate in an impressively-human way, and can give users information so they don't need to search for it themselves.
Chatbots may help you segment your audience based on the details they submit, too. This results in more personalised, relevant, and effective marketing.
Quizzes/Surveys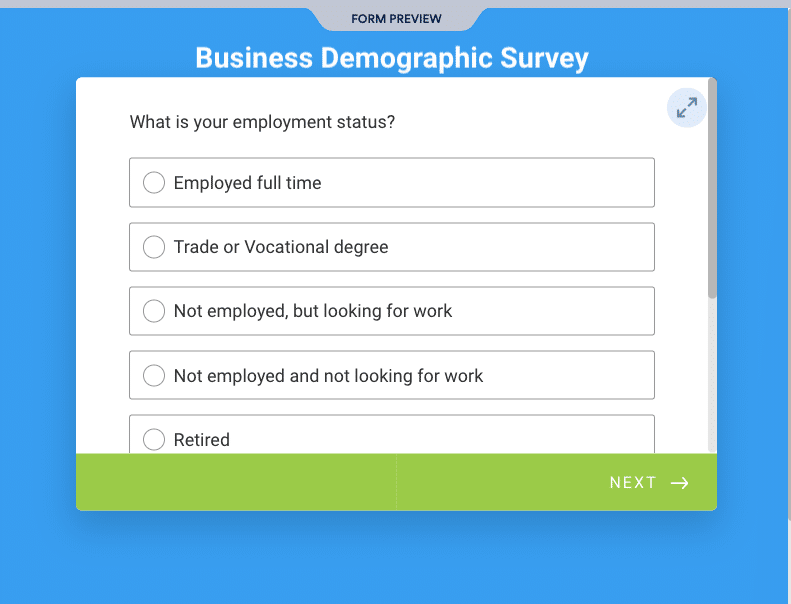 Finally, quizzes or surveys are a more in-depth mechanism for capturing leads. They're similar to application forms in that they depend on users entering details about themselves, which you can implement in your marketing campaigns.
You might present quizzes or surveys designed to help visitors find products best suited to them. This approach benefits both parties: you learn about leads' interests, values, etc., while they narrow their search down.
On the other hand, quizzes may be fun and based on identifying personality types (such as "Which Star Wars character are you?"), the kind we've all seen — and maybe completed! — countless times on social media.
Overall, quizzes and surveys have a lot of potential: research by Content Marketing Institute (CMI) shows 81 percent of users feel interactive content holds their attention more than static content.
Build Lead Capture into Your Marketing Efforts today
The 6 mechanisms discussed above can help you capture leads, grow your subscriber list, and build brand awareness. Take steps to prevent popups and overlays becoming intrusive to increase their chances of success. Embrace quizzes, surveys, and chatbots to boost user engagement across your site.
Integrating marketing automation software like Ontraport leaves your team with more time to focus on running your business. The platform handles fundamental day-to-day tasks with ease, for companies of all sizes.
Want to talk to a member of our team to learn more about capturing leads and taking your marketing campaigns to the next level? Our team is here for you now!