Diving into the world of email marketing for the first time can be daunting, and even a little intimidating.
That's understandable. As a small business, you're trying to compete with many other brands delivering their services to the people you want to attract, too. But with 76 percent of UK businesses considering email marketing either "important" or "very important," it's clearly a great channel for companies of all sizes to take advantage of.
And if you're planning to launch new campaigns to build brand awareness, expand your audience, and drive conversions, you're sure to have questions. In this post, we'll answer them for you, covering everything from email basics to the power of marketing automation email tools.  
What is email marketing?
Email marketing is a valuable channel for communicating with your current and potential customers.
Because of this, more than 300 billion emails are sent each day and inboxes across the world are packed with personal and promotional messages. With so many emails competing for attention, irrelevant or unengaging ones can go unnoticed or actively ignored.
Basically, you have to get yours right if you want to stand out.
If you manage to achieve this, there's immense potential to generate an incredible return on your investment. How great?
Just over £42 for every £1 spent, a 42:1 ROI.
That's a huge result.
And we wouldn't blame you for wanting the same for your business. After all, service businesses that make the most of their email marketing — and manage to reach their target audience in engaging ways — can drive a substantial increase in revenue over time.
We also wouldn't blame you for thinking that email might have had its day. Sure, email has been around for decades, considerably predating social media, online video, and other tools — but it's still doing the job right.
So how can it work for you?
Businesses can send different types of marketing emails to existing and prospective customers. Your choices might vary depending on the type of services you offer and the demographics you cater to. But, in general, you can communicate with your audience through newsletters, welcome emails that thank them for subscribing, brand stories, and more.
We'll go over these in greater detail in a moment. But for now, let's think about actually making a start on launching an effective email marketing campaign.
Get your FREE Growth Audit today!
Uncover the hidden areas of opportunity in your marketing and sales funnels.
See how you stack up against industry best practices.
See where you can improve your conversion rates and sell more.
Where should you start with email marketing?
To get started with your email marketing, you need a list of contacts to reach out to. This could be a simple list of email addresses you've gathered or a detailed portfolio of leads, including information on their goals, budget, etc. Either way, you'll have a foundation to build your campaigns on.
You could create emails on a one-to-one basis, sending them from your personal account to thank a visitor for subscribing to a newsletter, accessing gated content, or making a purchase directly. Technically, this is still email marketing: you're building a connection between the brand and the recipient, which could increase trust and loyalty.
This manual approach brings a personal touch that customers might appreciate, but there's a problem: it's just not scalable. You'd spend more time than necessary writing and sending emails to even just a few subscribers. Imagine the hours demanded to reach out to hundreds of people every week? It's not realistic, is it?
So this is where automation can be a huge benefit.
What about marketing automation?
Marketing automation tools have become increasingly popular for companies across diverse sectors — especially when it comes to sending email. So much so that the two have become almost synonymous with each other. Cutting-edge software allows brands to build campaigns and send automated emails to customers over a certain period, with tight controls and wide-ranging flexibility.
Automation is essential for businesses looking to scale, as you can reach a wider audience through bulk deliveries with far less manual work required. But as we mentioned above, you need a list of contacts and customer information to get your email marketing underway in the first place.
That means having access to the right data is essential, so how do you gather it?
How to collect the right data
To start with, your website should include multiple ways of gathering data from visitors (exit-intent popups, application forms, etc.).
We need to know fundamental consumer contact details, like name and email address. If you're a B2B company, you have to go a little bit deeper by capturing qualifying information as appropriate.
>Adding questions for qualifying leads on a contact form helps you make better email marketing decisions, so make sure to include a handful when giving away a free ebook or whitepaper on your site. If you don't have a way to gather this data at present, it's best to make that a priority.
You'll need to leverage a quality, efficient marketing automation email tool such as Ontraport to implement contact forms on your site and capture that crucial data. That way, you can start sending automated email responses whenever visitors submit their information in exchange for a freebie, or that regular newsletter you've pitched so well.
All you need at this point is one brief, well-written email that welcomes the recipient to your business, shows gratitude, and makes them feel valued. And when using free downloads, make sure they're incentivising enough to pique prospects' interests and get them signing up.
What automated email marketing campaigns do you need?
The first thing to do when putting your email marketing strategy together is to think about your customer journey. As our regular readers know, understanding the customer journey is crucial to building successful email marketing campaigns.
Once you've attracted leads to your site, and gathered their data, your next step is to launch a lead nurture campaign.
Lead nurture campaigns
This is an email sequence designed to follow up with a visitor who fills in a contact form, set to last over a number of weeks or even months (depending on the duration of your sales cycle).
The aim of the lead nurture campaign is to educate prospects about your business, products, or services, to try and push them towards taking the next step. This may be booking a call with a member of your team, scheduling a face-to-face chat, or arranging a tech demo — whatever method you use to showcase what your business has to offer.
If appointments or demos don't apply to your business, your next step after the lead nurture sequence could be guiding prospects to make a purchase. If that works for your business, go for it. This process is all about what's right for your brand, your goals, and your customers.
The next email marketing campaign you can put into action after nurturing leads is a sales follow-up campaign.
Sales follow-up campaigns
Let's imagine you've had a chat with a prospect and pitched your service or product to them as per your usual process. Your next move is to follow up with them and go over relevant information on costs, the service, and anything else you think is relevant.
This helps your brand stay fresh in the prospective customer's mind, and an automation tool can do this for you, without you or a member of your team being required to follow-up on interactions manually.
But don't overlook deliverability rates. Marketing automation email tools send emails from their servers, and their deliverability rate is never guaranteed to be 100 percent. As amazing as these tools are, there's still a risk that prospects might not receive your automated follow-up emails, so you can't rely on these to be read by every single lead.
It's best to keep one-on-one follow-ups as part of your strategy, to make sure you're still pursuing deals and not leaving them solely in the hands of your email marketing tools.
The next type of email marketing campaign you can take advantage of is dedicated to onboarding.
Onboarding campaigns
When a prospect agrees to sign up for your service or product, you provide them with all the information they need to become a valuable customer.
Onboarding campaigns should help to set expectations and deliver relevant details to ensure customers understand the products or services they'll receive. These are great opportunities to make sure customers are good customers by engaging them throughout their journey with your brand. Think about the information they need to be your best customer and convey it in a digestible format.
Now that you've got your customers all set up, it's time for one more campaign.
Referral and review campaigns 
These campaigns target customers who have been with you for a while and made multiple purchases/subscriptions.
Essentially, it's as simple as sending an automated email to any customer meeting this criterion and asking them to leave a review or refer your business to someone who might be a suitable fit.
Positive reviews are a crucial trust signal for online shoppers. Afterall, 90 percent of buyers check online reviews before trying a business for the first time, and 88 percent trust them as much as they do personal recommendations. And customers may spend up to 31 percent more with a business that has excellent reviews.
So, these four campaign types make a solid baseline for businesses getting started with email marketing. Once you have these in place, you can try more involved campaigns, such as sending regular promotional messages tailored to different audience segments.
But, the thing is, all of these email campaigns will just be a shot in the dark if you don't know why you're sending email in the first place…
How to set goals for email marketing
When it comes to email marketing, the first and most important point to make is this: have just one goal per campaign.
This goal is typically to move the customer along to the next stage of the customer journey. So, to return to one of our previous points, a lead nurture campaign's goal is to advance the customer to the sales follow-up campaign via a scheduled call, demo, etc. The objective is clear, which helps to make the creation of those automated emails easier.
Setting a forward action goal like this empowers businesses to create email marketing campaigns that engage customers and actively persuade them to take the next step. Without a clear goal in mind, email marketing — especially so early on in the customer journey or sales process — can be vague or, worse, purely ego-fueled.
The customer doesn't want to hear about how great you are or to be bombarded with relentless sales pitches. They want to know how your company, products, or services can help solve their problem. If you speak directly to them, and show you understand where they're at and what they need, they may well book that sales call or tech demo.
How to optimise email marketing for ongoing improvement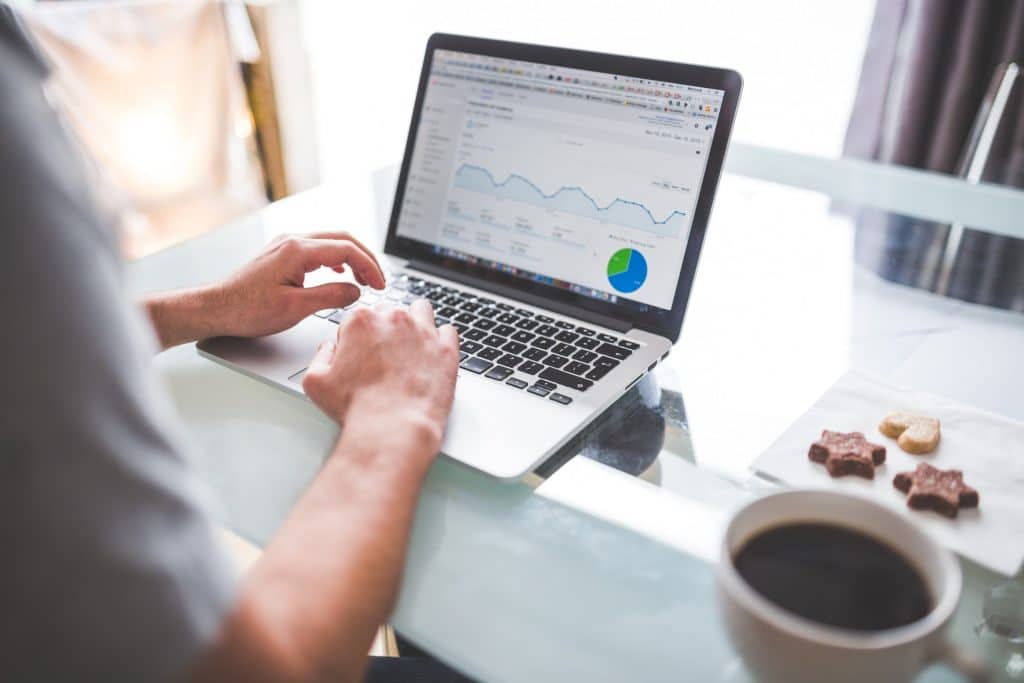 Finally, let's look at optimising email marketing to achieve ongoing improvement.
Email marketing thrives on data. Why? Because data helps you identify weaknesses in your current strategy and seize new opportunities. As much as we'd love to have our first email marketing effort succeed straight out of the gate, it takes time, patience, and work to generate the best results for your business.
So set up your baseline with the four campaigns discussed above. Then, once you have leads in place and people moving through those campaigns, you can start gathering and analysing data. Knowing open rates, click-through rates, etc., will help you find ways to optimise your email marketing consistently and over time.
For example, you can earn better open rates by enhancing your subject lines. One particularly effective option here is to implement personalisation: human-to-human subject lines are shown to boost open rates by a jaw-dropping 50 percent and click-to-open rates by 58 percent.
What's more, subject lines should be engaging and designed to stand out in busy inboxes. Don't be afraid to experiment and make them funny, or even a little bit cheeky, as long as it's appropriate for your brand. However, be careful to avoid anything likely to alienate your core audience.
Another improvement opportunity is to enhance the content of the email itself to achieve better click-through rates. For example, emails that include buttons for social sharing earn click-through rates 158 percent higher than others.
You can also add videos or promotions relevant to different audience segments. Just don't make the mistake of assuming that every single customer you serve has the same interests and goals.
Studying your email marketing campaigns' performance data will help you improve goal completion rates in the long run. You can determine the percentage of people receiving your emails who go on to progress through the customer journey by booking sales calls, making a purchase, becoming an advocate, etc.
Over time, paying attention to data and amending your campaigns to address shortcomings will lead to a better, more efficient email marketing strategy. It's a long-term commitment with real potential to generate an amazing return on investment.
Remember: the average ROI for email marketing is £42 for each £1 spent.
That's incredible. And definitely worth putting time into. You can learn more about email marketing optimisation and growth here.
Final thoughts
So, email marketing clearly offers service businesses tangible benefits. Engage visitors, turn them into qualified leads, and convert them into customers, all through automated promotional messaging that leaves your team more time to focus on their core duties.
Follow the tips covered above to build an effective email marketing strategy that works for your company.
Want to discuss how cutting-edge automation tools can help boost your email marketing campaigns? Looking to set up a consultation with an expert? Reach out to our team now!